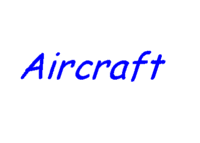 Fixed Pitch vs. Adjustable Pitch Props
We see many people extolling the virtues of fixed pitch props on RVs. I believe that a fixed pitch prop applied to a Lycoming powered RV is a good choice. It is simple, relatively cheap and reliable. The Lycoming operates over a narrow rpm range of 2300 to 2600 rpm roughly so that the prop can be made relatively efficient here. The RV has a good power to weight ratio and lots of wing area so the climb rate will be stunning compared to a 172 even with a cruise prop fitted. Clearly, a fixed pitch prop is not the best choice on an aircraft fitted with an automotive engine due to the wider rpm range required. The EJ22 will operate from 5500 to 4000 rpm and the turbo gives more choices of RPM vs. manifold pressure as well. I am building my RV for maximum performance so I want a 3000 fpm climb solo along with a 200 knot cruise at 10,000 feet. This is only possible with an adjustable pitch prop.
The IVO in-flight adjustable pitch props are very popular on auto engined aircraft for several reasons: They are inexpensive, simple and lightweight. I selected a 76 inch diameter Magnum 3 blade for my engine for the lowest noise and vibration possible. Pitch is adjustable from 30 to 90 inches. I plan to order some newer blades which give 45 to 105 inches of pitch. This gives me 10-25 more inches of possible pitch than most common fixed pitch props fitted to RVs, which should help cruise. The lower pitches will certainly aid the climb performance. Prices are about the same as a metal fixed pitch prop.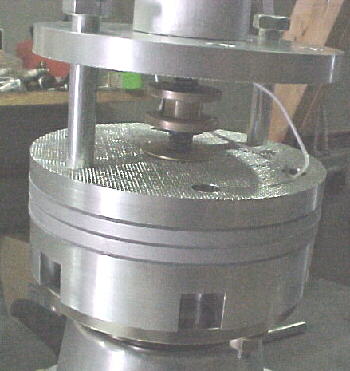 The IVO blades are carbon fiber and the hub is aluminum. Total assembled weight is only 27 lbs. Compare this to the weight of a C/S Hartzell at nearly 70 lbs. complete and of course, the $7000 hit. To change blade angle, the IVO uses an electric motor mounted in the hub and a worm gear to move a trunion. The trunion twists steel torsion rods anchored into the blades, The blade roots are held firmly in place by 2, 1/2 inch bolts each and the knurled aluminum hub plates sandwich them. A circuit breaker protects the motor and a cockpit mounted switch controls the pitch, fine or coarse. It is infinetly adjustable. I plan to mount an ammeter on the prop circuit to gauge blade angle. Current flows to the motor via two commutator rings and carbon brushes.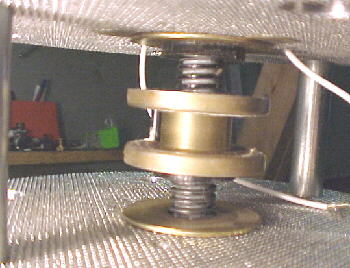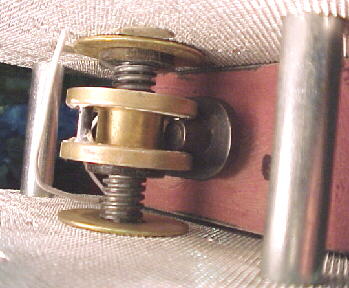 One problem that I encountered with the redrive and prop adapter flanges was a difference in the radii of the two components. I had to machine the prop adapter to fit the larger radius on the Marcotte redrive. These two parts must mate properly with no interference. CHECK THIS ON ALL REDRIVE AND PROP COMBINATIONS OR YOU COULD LOSE THE PROP!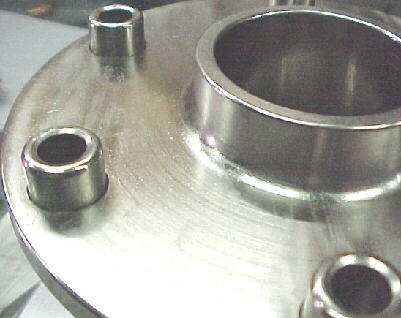 Brush Mounting 08/11/99
The brush holder needs to be mounted close to the commutator rings on the prop hub. This puts the holder over 6 inches away from suitable mounting bolts on the Marcotte redrive. I machined a piece of T6 into a 3/4 square shape and bolted it to the redrive casing with longer grade 8 bolts. This piece was also threaded to accept 2, 6 inch by 3/8 NC grade 8 bolts. The bolts pass through 2, 3/4 inch bar stock aluminum standoffs. On top of the standoffs is the brush mounting plate made from 1/2 inch T6 plate. 2, 10-24 Allen bolts are threaded into the plate to retain the brush holder. When the bolts are all torqued down, a fairly rigid assembly is formed. About .040 clearance between the holder, brackets and rings ensure that no serious contact will occur if anything vibrates or flexes.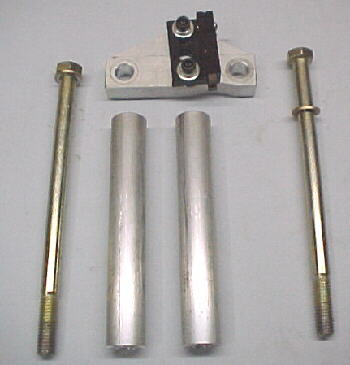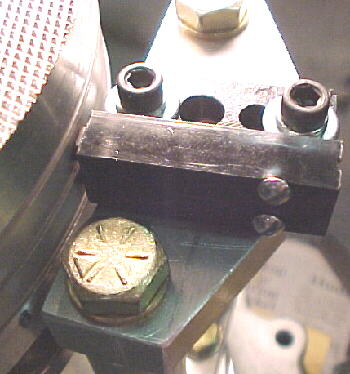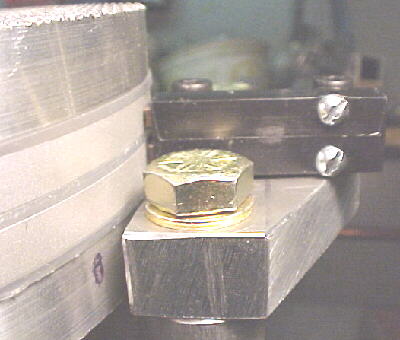 Update 04/18/00
Ivo exchanged my original 30-90 pitch blades for new 45-105 blades with no hassle and fast service. I have only good things to say about their service.