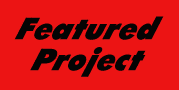 March 1999 Feature Project 1992 Twin Turbo Mustang
This car is owned by Russ Taylor in Tampa, Florida and features very extensive modifications.
Turbos are Garrett TO3s mounted to 1.5 inch JBA headers. Exhaust flows out of the turbos through 2.5 inch mandrel bent tubing and Flowmaster 2 chamber mufflers. On the induction side, Russ used twin intercoolers, an Edelbrock Performer intake, BBK 70mm throttle body, K&N filters and 55 lb. injectors. A NOS Stage 2 nitrous system and NOS inline fuelpump supplies the combustibles.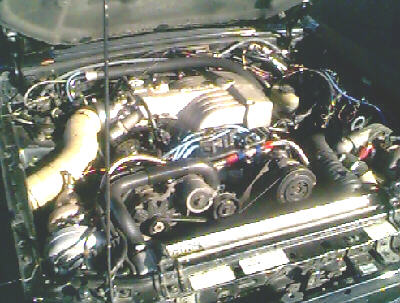 An MSD 6A is controlled by the SDS EM-2E which also runs the big injectors. This unit was supplied by Western Motorsports. It is a complete bolt-in system for EEC-IV equipped 5.0 cars, retaining the factory wiring harness and most factory sensors.
The engine features TFS, Twisted Wedge aluminum heads, Crane 2040 camshaft, chrome moly pushrods and Crane 1.6 roller rockers.
In the chassis and drivetrain, Russ fitted a King Cobra clutch, Motorsport aluminum driveshaft, 6 speed Borg Warner tranny, '88 Turbo Coupe rear axle with 3.55 gears, BBK springs, Konis, subframe connectors, carbon metallic pads, stainless brake lines, 17 X 8.5 ROH ZS wheels, 255/40 tires front and 275/40s on the rear
This is one of the trickest 5.0L projects that we have seen.