1990 Ford Festiva Turbo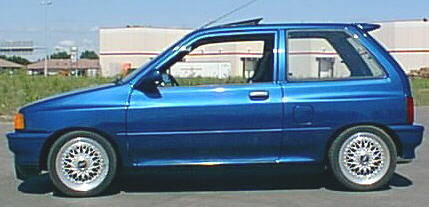 This car was built by Cam at CWS Tuning in Regina, Saskatchewan, Canada. Phone (306)775-1661 fax(306)775-1606.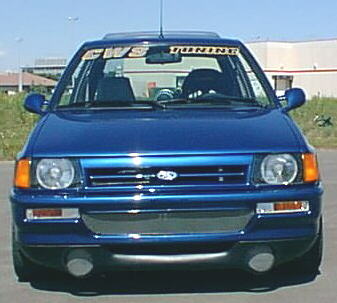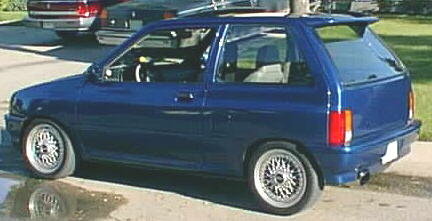 Power comes from a 1988 Mazda 323 GTX 1.6 DOHC Turbo engine fitted with a CT 26 unit off a MR2, Miata ported and shortened intake with 4 extra injectors controlled by an SDS EIC, front mount intercooler off a MR2, Turbo XS manual boost controller, Type H blow off valve, Bosch external fuel pump, and all the GTX's engine controls( ECU, knock control, etc.) It has since run a best 1/4 mile of 13.3 @ 106 mph with big traction problems.