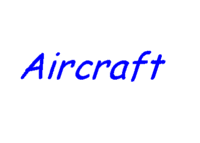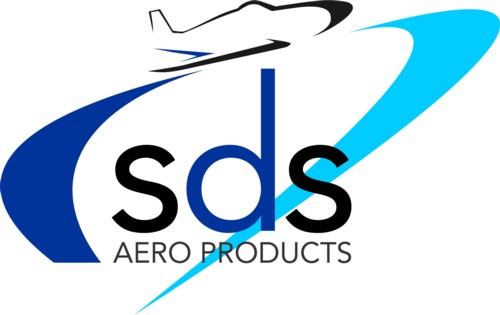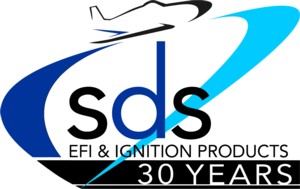 Superior Design= Superior Performance

Phone 403-671-4015
E-mail:racetech1@telus.net
Last update Aug. 13/23
EFI/EI for Lycoming 6 Cylinder Engines
If you're tired of poor hot starting and rough idle with your mechanical fuel injection system, now there's a better way. Bring your Experimental Lycoming engine into the 21st century with modern electronic controls
---
We supplied our first Lycoming EFI system for an O-320 back in 1997 and as of 2022, have supplied many hundreds of ECUs and complete kits for these engines. Collectively, SDS ECUs have accumulated over 900,000 flight hours- more than all other programmable ECUs combined.
---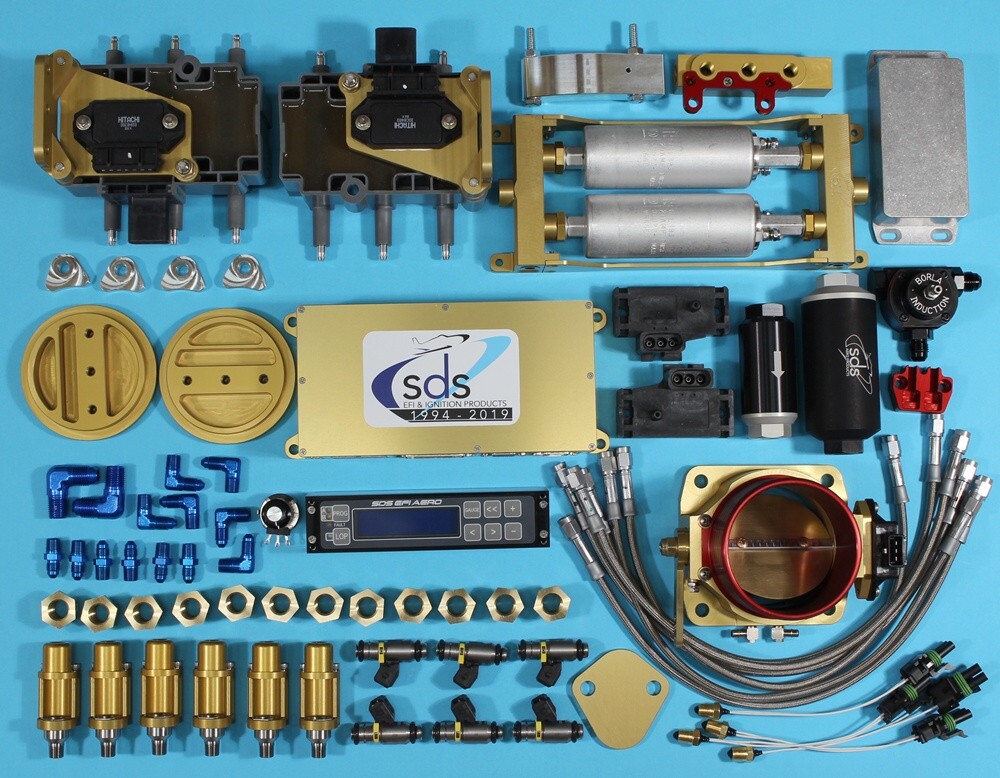 Basic components of EM-6 6F aircraft EFI system for Parallel valve Lycoming 540 with horizontal induction. No wiring shown here.
---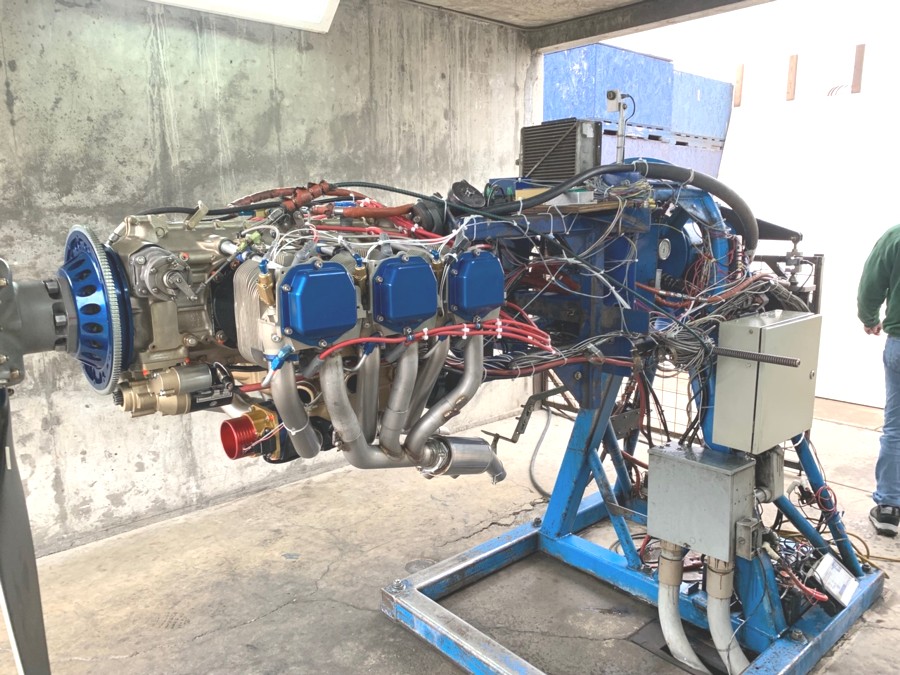 Ron Gawer's SDS equipped 540 on the dyno at Ly-Con. Sports SDS Aero billet flywheel and billet valve covers.
---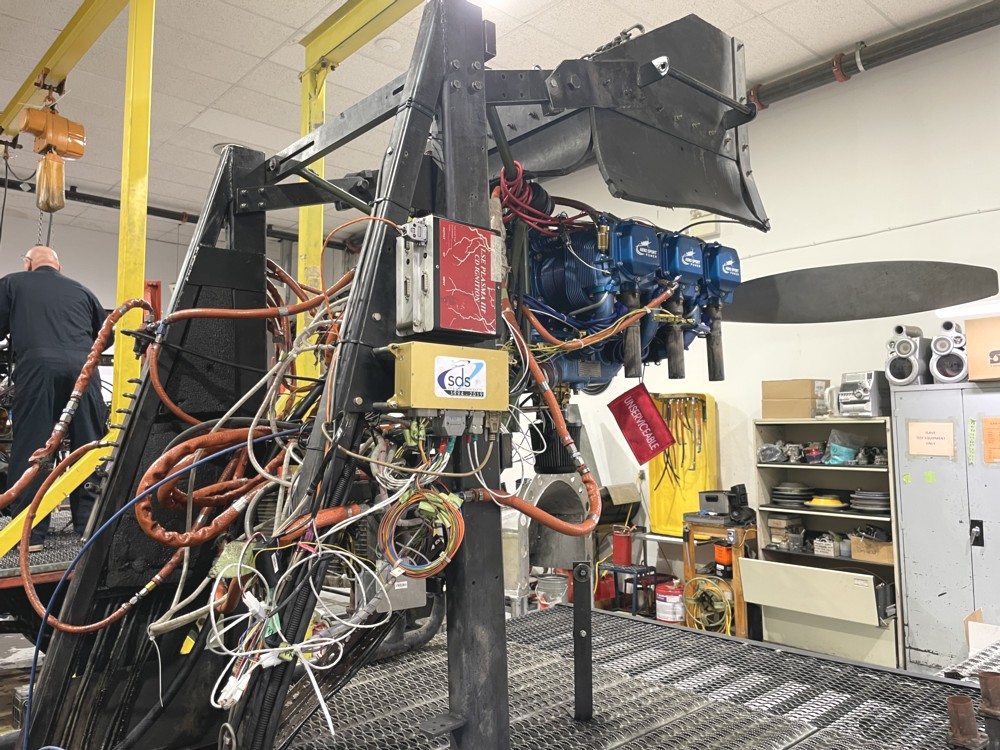 IO-540 on test stand at Aero Sport Power
Please be aware that there are numerous variations among Lycoming engines themselves and clones versions as well. Some parts may not fit or may have to be modified in certain cases.
---
Ordering
To place your order, it's best to email or phone us to discuss your project as each system is custom made and tailored for each client. We'll get a list of all your details, discuss wiring lengths, colors, options etc. and then quote you. You then pay by Visa or Mastercard, wire transfer or E-transfer for Canadian customers.
Phone 403-671-4015
E-mail:racetech1@telus.net
---
---
Approximate System Weights and Pricing
Six cylinder fuel and spark control, single ECU, twin coil packs, dual pump module, throttle body, injectors, regulator etc.- 18 pounds- $6222US
Six cylinder fuel and spark control, dual ECU, twin coil packs, dual pump module, throttle body, injectors, regulator etc.- 20 pounds- $7458US
These prices don't include options listed below
Weights above include all wiring and sensors. Does not include spark plugs or plug wires. Weights can vary with harness lengths and coil mount choices. Prices are approximate for parallel valve engines and can vary with options ordered. Angle valve systems are slightly more expensive. Please email us for an exact quote- E-mail:racetech1@telus.net
Optional items:
Individual cylinder fuel trim $300
Card data logging $200
Digital fuel flow output to engine monitor $100 (eliminates Red Cube mechanical flow transducers)
---
Information We Need When Placing an Order
Engine type- size and whether narrow or wide deck
Airframe
Front case bolt spacing (Lycoming) Either 3.25 or 3.50 inches
Fuel block type, (top case or baffle mount)see photos below
Coil mounts desired, (top case and mag mount options)see photos below
Wiring harness lengths and for us to terminate FF end or not
Single or dual ECUs
Horizontal or vertical induction (Lycoming)
Desired options (fuel trim, fuel flow output, data logging)
Long or short reach spark plugs (Lycoming angle valve engines)
Fuel pump type (finger type or Lear rotary type). This is for cover plate type supplied
Programmer type desired- 6.25 X 1.47 rectangular or 3.125 round
Fuel filter options (fuselage or wing root mount)

To place your order, it's best to email or phone us to discuss your project as each system is custom made and tailored for each client. We'll get a list of all your details, discuss wiring lengths etc. and then quote you. You then pay by Visa or Mastercard, wire transfer, E-transfer for Canadian customers.

Phone 403-671-4015

E-mail:racetech1@telus.net
---
Engine Component Deletions With EFI When Ordering New Engines
When replacing legacy mechanical injection, carbs or mags with EFI/EI, you may want to delete items no longer required. Thunderbolt and certain engine builders will delete these items and take them off the price of a new build. Below is a list of parts not required when fitting SDS EFI:
1. Mags, ignition harness, spark plugs
2. Servo, flow divider, lines, injectors
3. Carb
4. Fuel pump and pushrod
5. Flywheel. (Note that new Lycoming flywheels may lack the 12 tooling holes which we use to mount the magnet drilling block to).
---
Your factory Lycoming flywheel must measure 9.75" OD where the belt groove is. Smaller flywheels measuring around 8.5 inches OD are not compatible. It must also have the 12 tooling holes just inside the ring gear area to be able to be drilled for our magnets. If it doesn't have these holes, you'll need to get one that does or buy our billet flywheel.
---
See Our Billet Flywheels and Valve Covers Here:
SDS Aero CNC'd Components
---
SDS Informational Videos
---
Please note: our magnet mounting system for Lycoming engines is not compatible with the Sky Dynamics lightweight flywheels, new Lycoming flywheels lacking the 12 tooling holes around the periphery or factory dual pulley groove flywheels. We do have a solution for Airflow Systems aftermarket flywheels for driving a/c compressors and a special drilling jig for these.

Magnets installed in AFS flywheel for use with their air conditioning system on RV-10s.
---
Customer Installation Photos

Havoc Racing's twin turbo Lycoming with SDS EM-5
---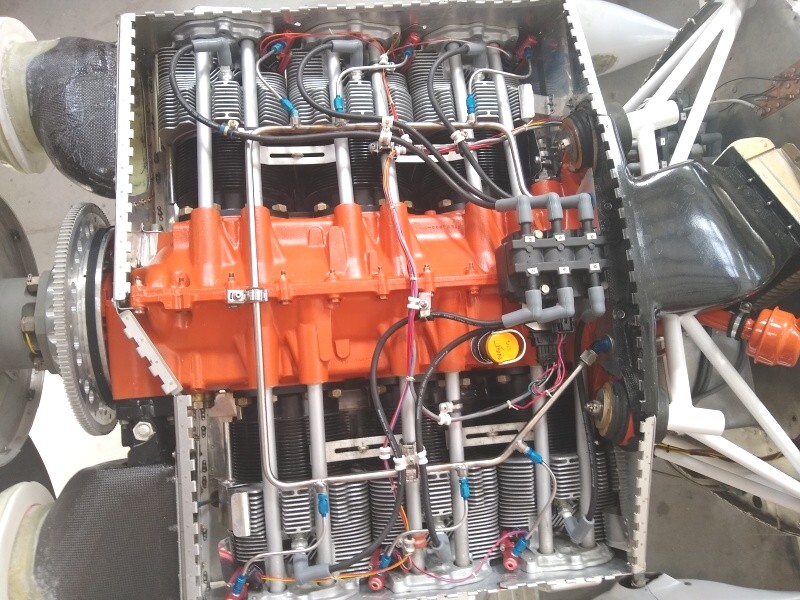 Mike Robinson's 540 Rocket
https://www.youtube.com/watch?v=Je0-Apg5JdM
Hot start video on Mike's Rocket
---

Steve Murray's very clean IO-540 installation
---


Les Kearney's RV-10
Video flying SDS EFI in Les Kearney's RV-10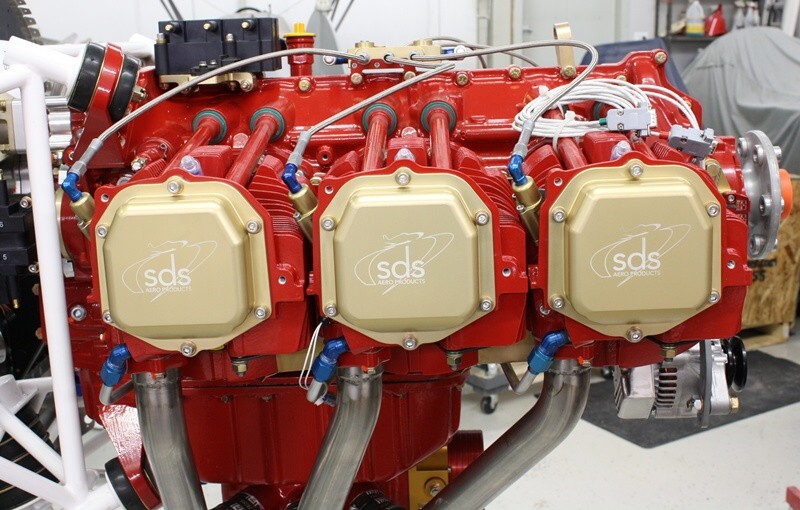 Les Kearney's Aero Sport IO-540 with dual SDS EFI EM-5 and SDS Aero billet valve covers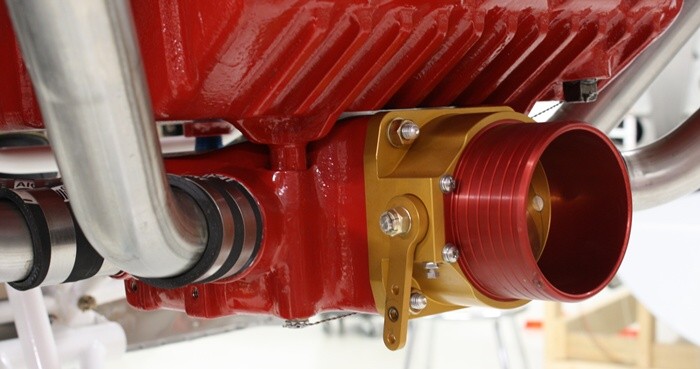 SDS 80mm throttle body on Barrett cold air intake

Crank sensor mount detail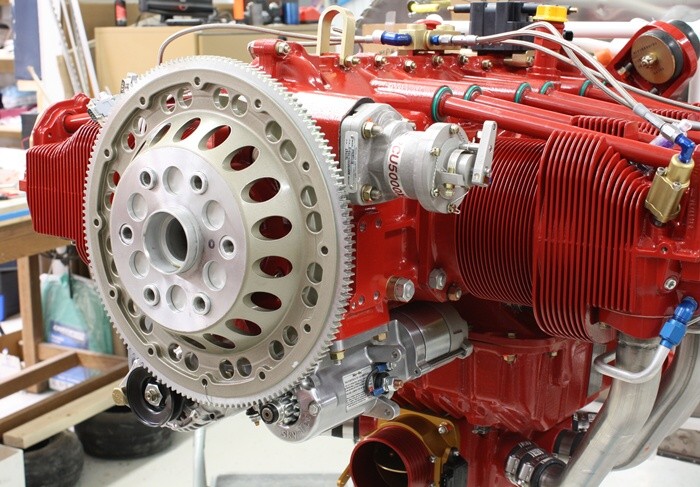 SDS lightweight billet flywheel

Rear coil mount and backup alternator detail
https://rv10.ca/ Resource for RV-10 specific information- building, SDS EFI.
---
Ashley Miller was kind enough to bring the following to our attention; It seems new Lycoming Thunderbolt engines may come with flywheels which lack the tooling holes to locate our magnet drilling jig. In these cases, you'd have to obtain an older flywheel or get one of our SDS billet ones.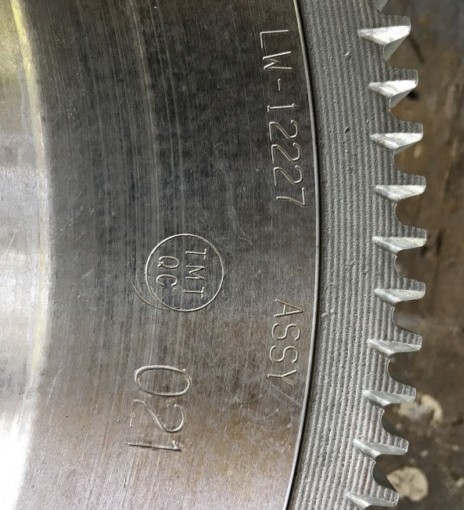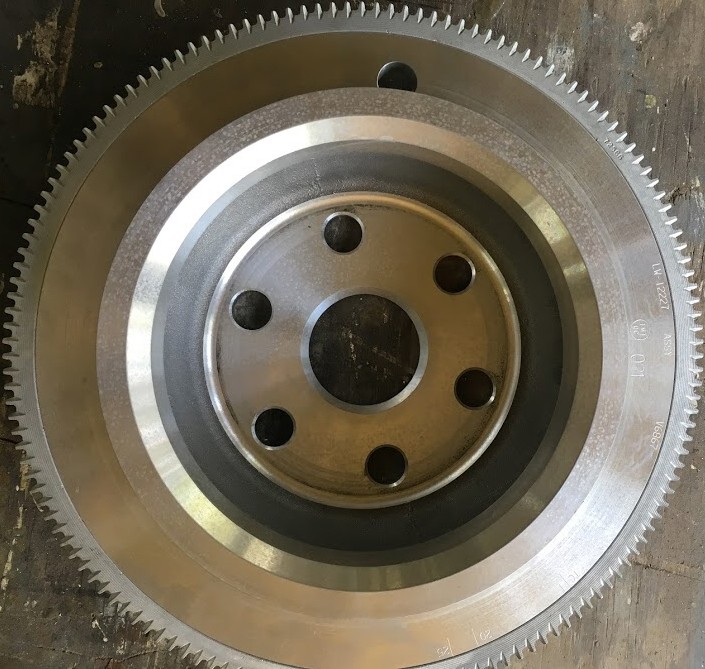 ---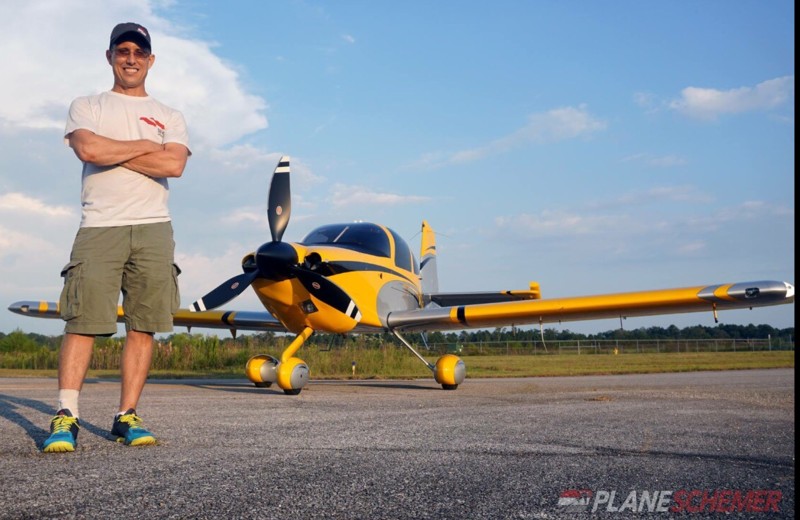 Gaylon Koenning's beautiful RV10 is flying with the dual SDS EFI system in Texas. 550 flight hours to date.
---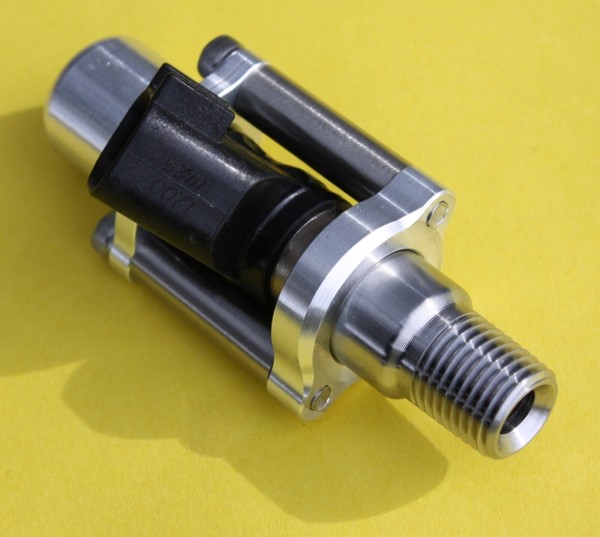 New boss/ injector combo for Reno 2019. 1/4NPT boss fits AV engines. Supports 660hp on 360/390 engines and 1000hp on 540/580 engines.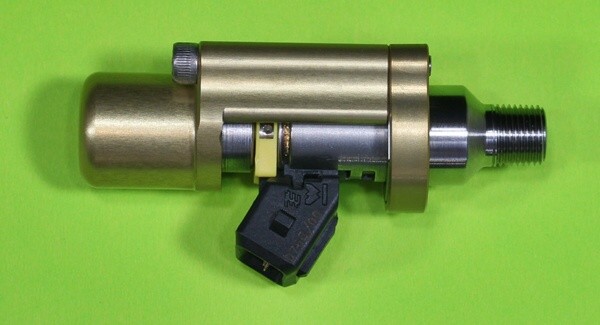 Standard boss for parallel valve Lycoming engines mounts EFI injector in original injector hole. Uses an injector with a stainless steel body for low heat transfer, proprietary high strength- low heat transfer, alloy steel, lower spigot, 7075-T6 retainer ring, stainless cap screws. Threaded adapters have 4 times the tensile and yield strength and many times the fatigue resistance of our competitor's 7075-T6 bodies at 400F. No more welding bosses to induction tubes. Please note, these parts are only sold with complete SDS system orders.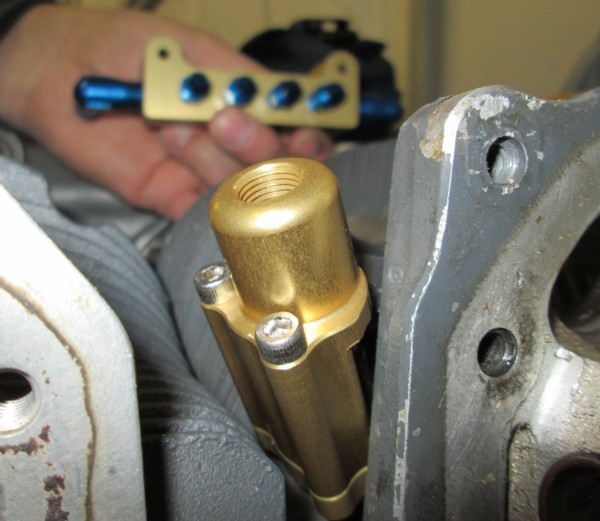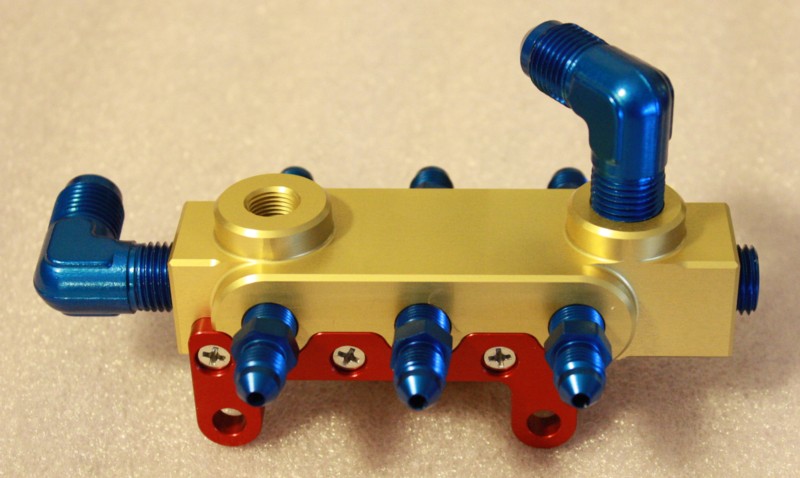 Center mount fuel block for 6 cylinder Lycoming engines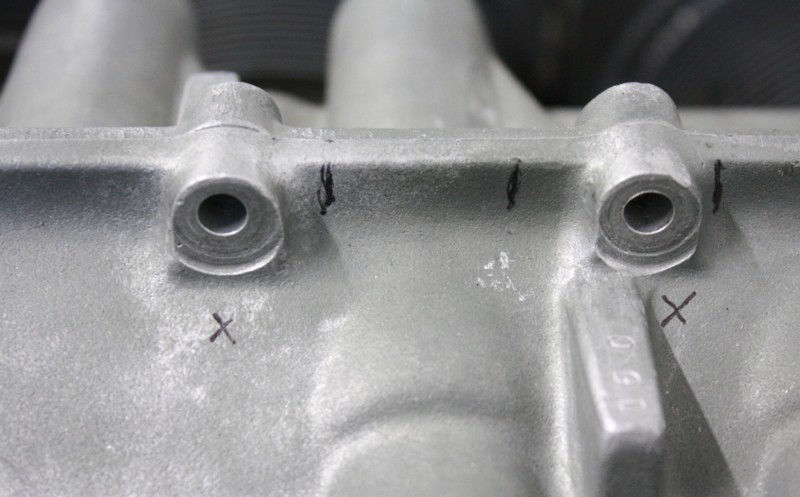 Block mounts through these case bolt holes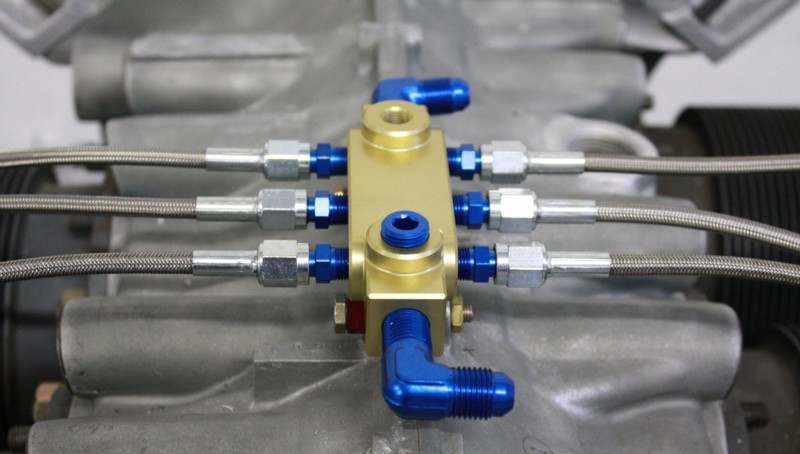 Shown with -3 stainless braided lines connected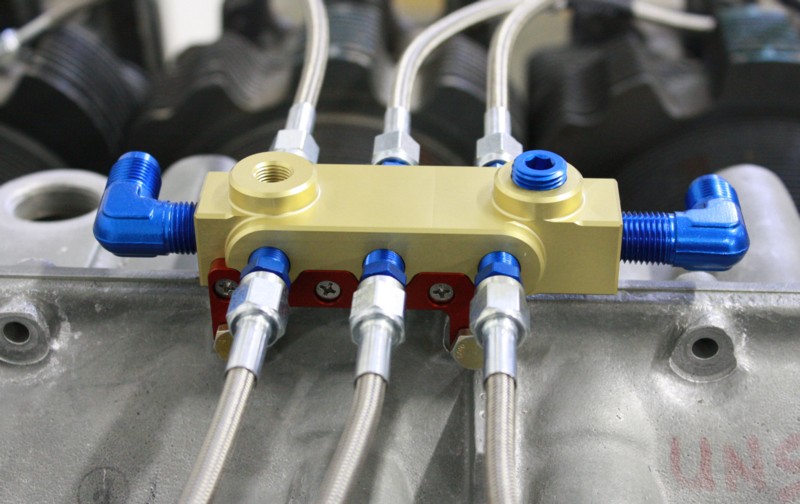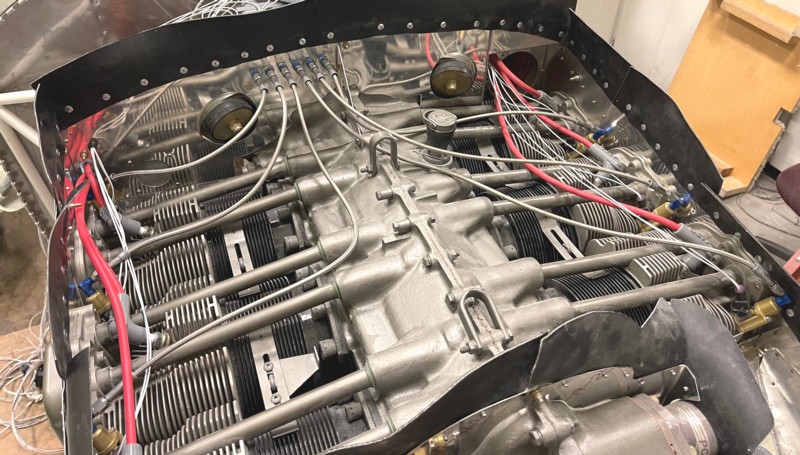 Baffle mount fuel block on a 540
---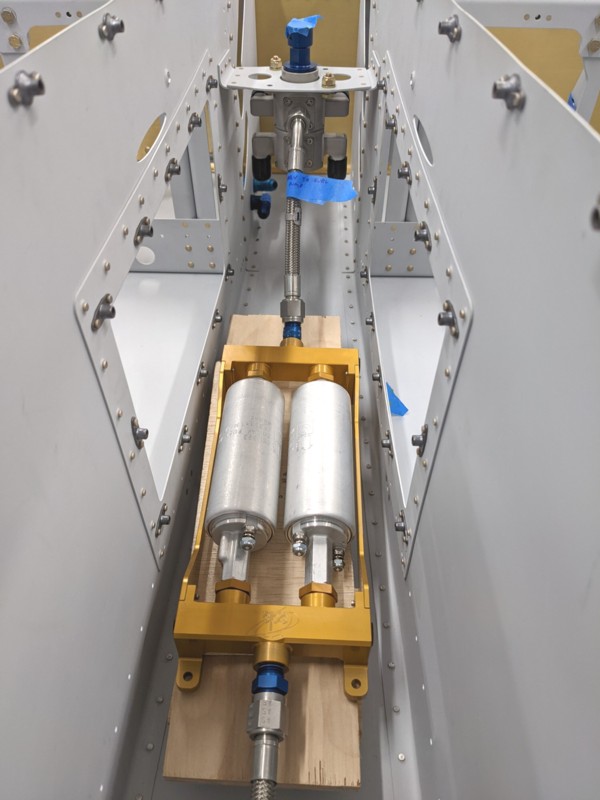 Dual fuel pump module mounted in an RV10
---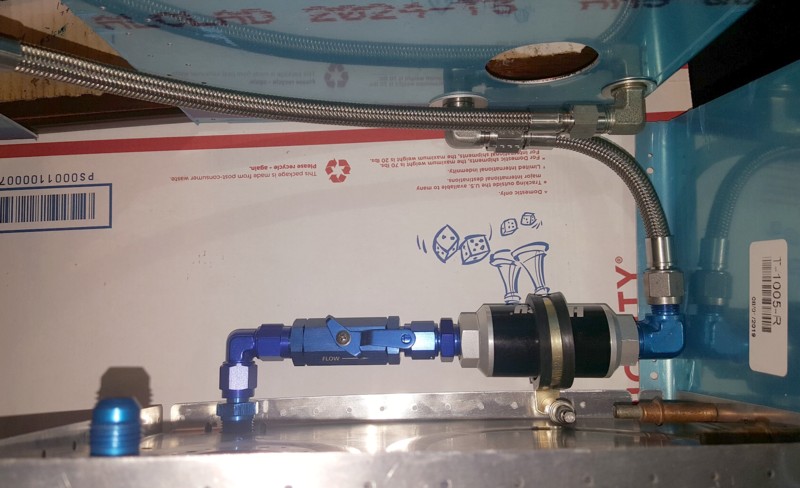 Dual root mount filter setup from Flightlines
---
https://www.youtube.com/watch?v=jHp2poqf_Bs
Video of Bill Beaton's supercharged IO-540 Rocket running SDS EM-5 and CPI
---

Bill Beaton's IO-540 on the test stand at Aerosport

Bill's Supercharged Rocket. World's fastest Rocket- 282 mph at Reno 2016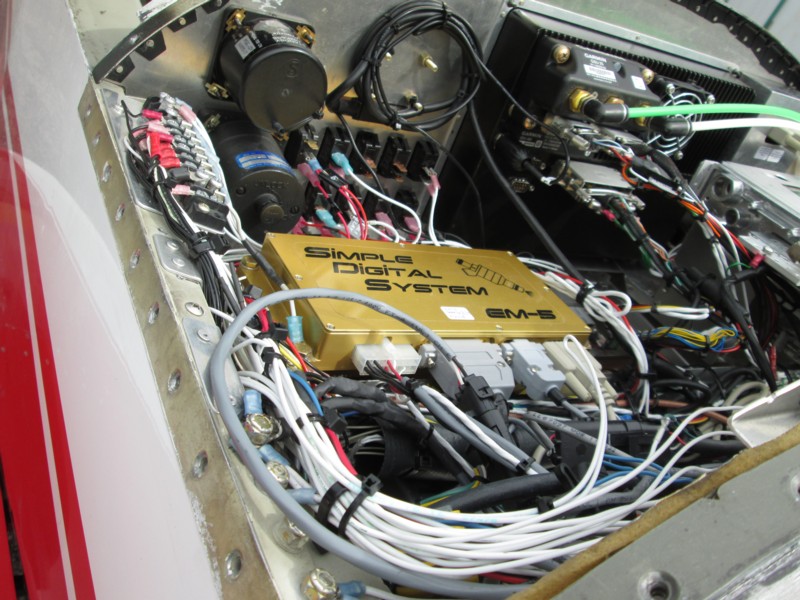 SDS EM-5 in Bill's Supercharged Rocket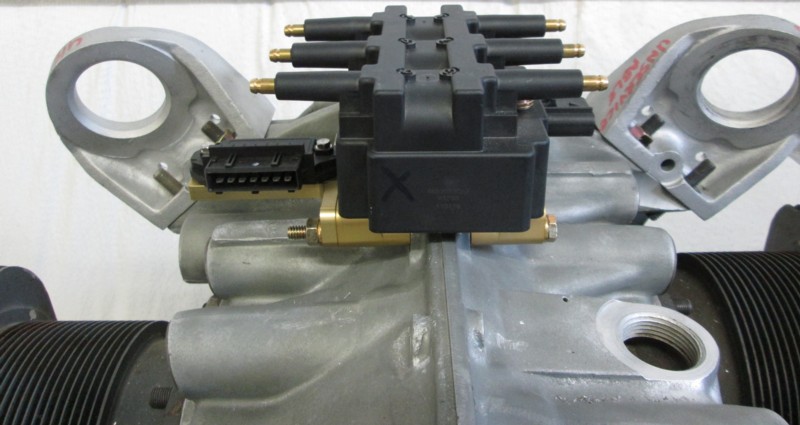 540 top coil mount
---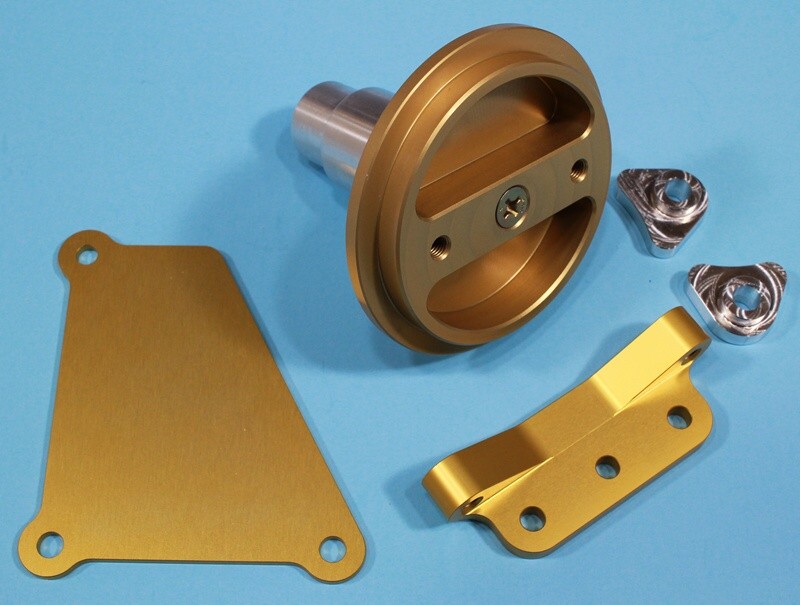 Dual Mag cover solution plugs mag hole and mount one coil pack.
For Dualmag Lycomings, we have a special cover plate and spigot to plug the mag and oiling holes. Note that not all engines have the mag oiling hole. Ones that don't, can use our regular cover plate and coil bracket to mount one coil there as shown above. There are 3 different shaft sizes for the spigot, please measure yours before ordering.
---
Lycoming IO-540 Dual System
The 3 photos below show the components of our complete dual Lycoming IO-540. This particular system is destined for a an overseas customer's TIO-540 project.

Main ignition components

Main fuel components, weld-in bosses shown here. Most engines can now be fitted with our screw in bosses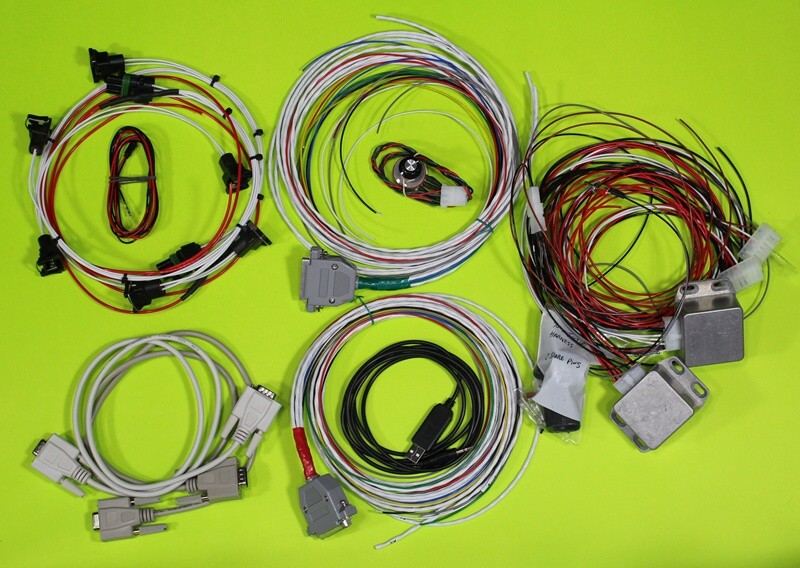 Tefzel wiring harnesses

Dual coil mount for RV10 aircraft. This mounts to the top of the engine mount. Comes with mounting hardware.

Many thanks to Ashley Miller for the design and these photos
---

For photos of an RV-10 dual fuel pump module installation (many thanks to Allan Glen):
https://airplane.allanglen.com/2022/01/02/fuel-pump-mounting-bracket/
---
To show our appreciation for the continuing support from our customers, we'll be offering free EM-6 ECU upgrades when they are available later this year to all customers who purchased a complete aviation EM-5 system in 2018-2022. For customers who have purchased a complete aviation kit (EM-5 ECUs only) prior to 2018, we'll be offering new EM-6 ECUs at a special discounted price. The EM-6 is the next generation SDS ECU, based on the continuing evolution of EM-1 through EM-5 ECUs going back to 1994. Available June 2023.
---
Standard and Optional Features
SDS offers the following features not found on other vendor kits:

Optional individual cylinder fuel trim. Adjust each cylinder's fuel amount +/- 10% to get all cylinders to peak simultaneously.
Optional dual ECU access through a single programmer. Flip a switch to toggle between primary and backup ECUs.
Standard LOP switch. Configure this to advance or retard the total timing amount and instantly lean mixture per your desires.
Optional PC data logging. Log all ECU sensor channels, injector duty cycle to a Windows compatible device for easier tuning.
Standard Tefzel wiring harnesses custom built to your length and termination specs.
Optional direct fuel flow output. This outputs a pulse train to your glass engine monitor emulating mechanical FloScan transducers, directly from the ECU- no external boxes required.
Standard screw-in injector mounts which go into the factory Lycoming injector locations. Robust, proprietary material used unlike competitor's 7075T6 parts. Our bases have 4 times the tensile, yield and fatigue strenth at 350F.
---
The new programmers feature a higher temperature spec LCD (-20 to +70C) and adjustable contrast and brightness control. The brightness control was added per customer requests for night flying comfort.


Here we see the contrast control screen- 16 settings


This shows the old defaut level brightness


This is a medium level brightness


This is a low level setting and the 0 setting is a bit lower than this.
---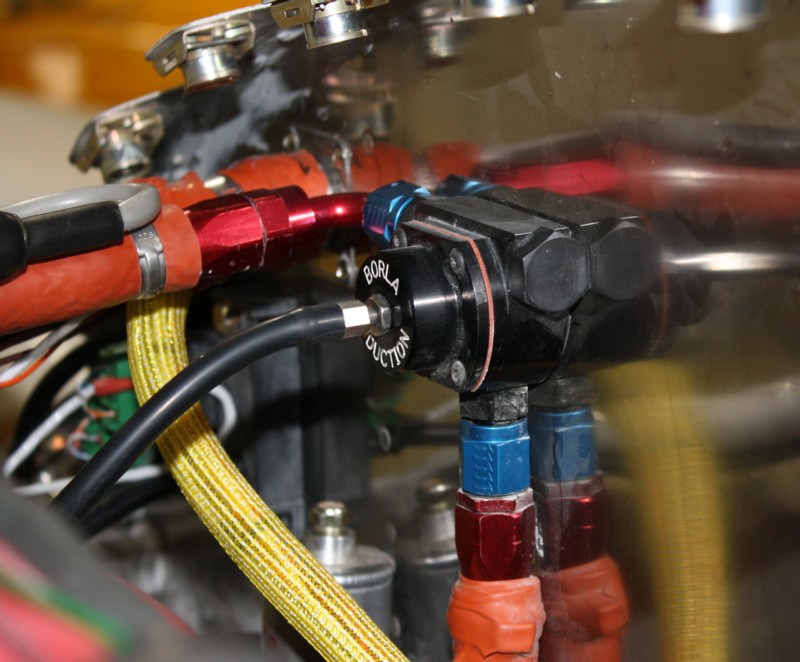 Fuel pressure regulator mounting
---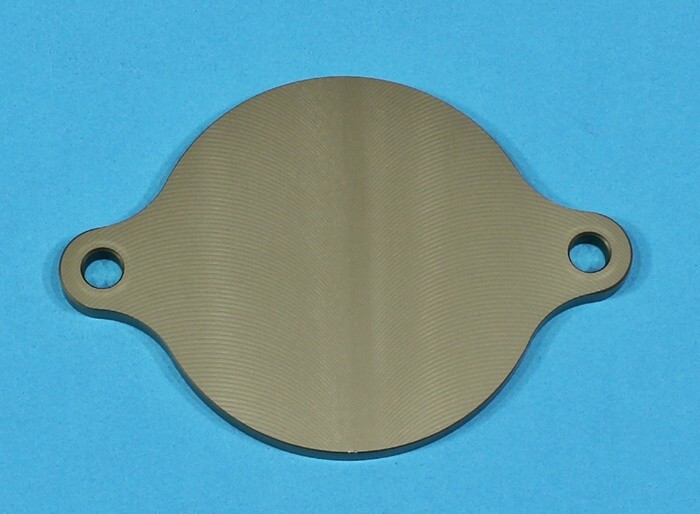 Magneto cover. Install without gasket, just use RTV.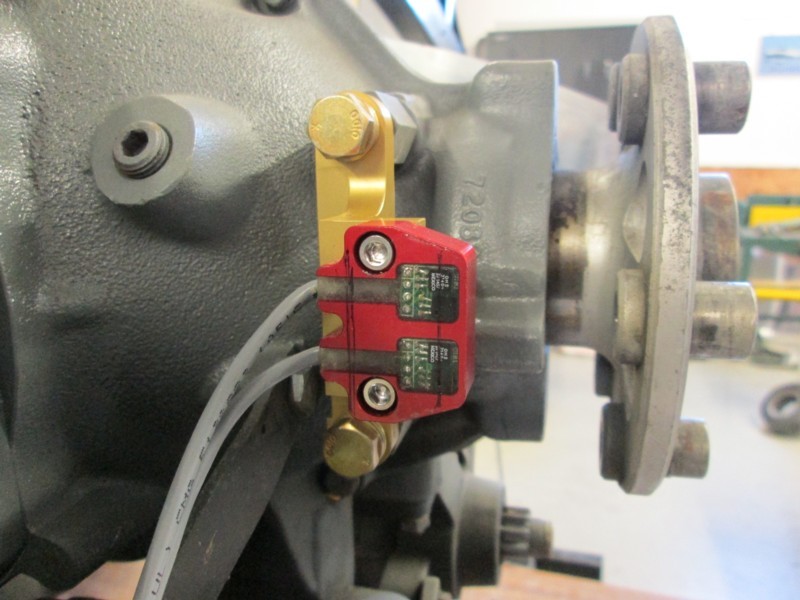 Hall sensor mount and dual Hall sensor in place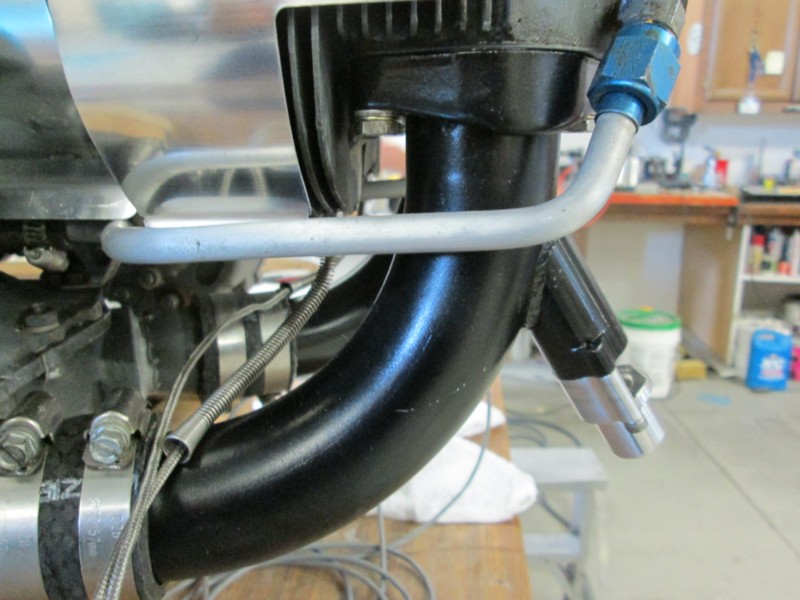 Weld-in bosses for race applications and engines without the 1/8 NPT injector holes in the heads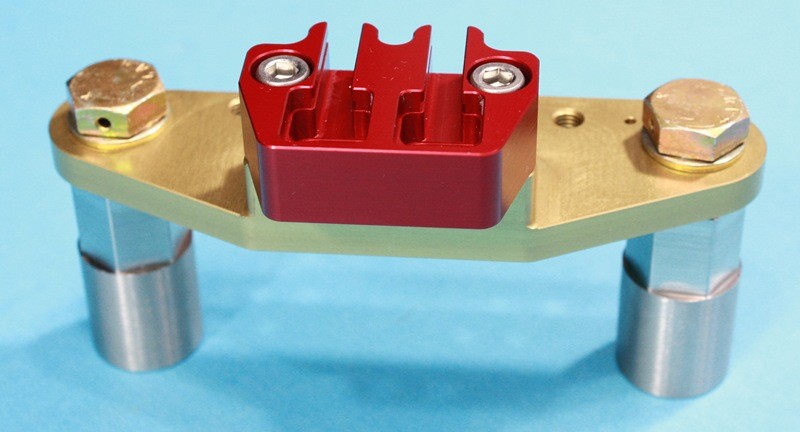 Photos of 3.50 inch bolt spacing Hall mount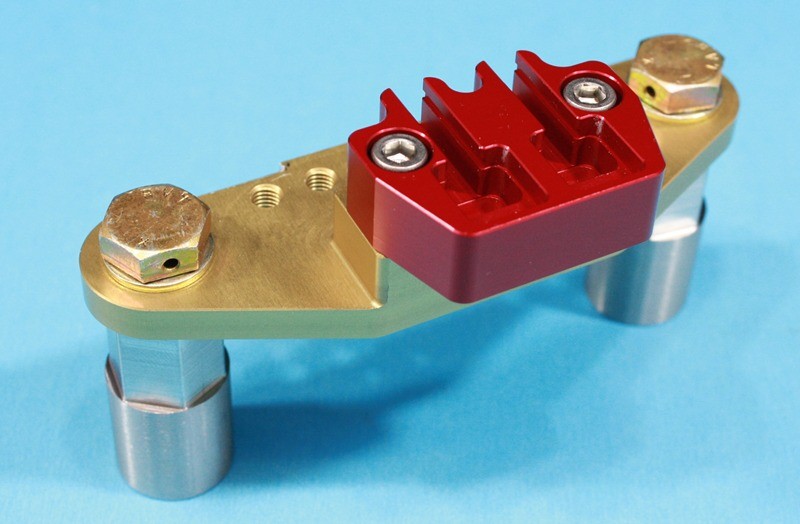 3.25 inch bolt spacing Hall mount. Note mounts have threaded holes to bolt cable protection hardware to.
Please check the center to center front crankcase bolt distance. Some measure 3.25 inches, others 3.50 inches. We need to know this to send you the correct Hall sensor mount.
---
Billet 80mm throttle body to replace Bendix RSA-10 and AFP FM-300 servos when converting to EFI. Horizontal mounting.
Air horn accepts 3.5 inch SCAT hose, 3.5 inch ID K&N filters or 3.5 inch ID Silicone hose couplers. 6061T6 construction, stainless steel shaft riding on sealed roller bearings, 7075T6 throttle arm, brass butterfly, accepts OEM Bosch TPS, O-ring sealed air horn to body and flange to sump. Under 2 pounds and only 3.625 inches high. Integral throttle stop. Stainless hardware.
Rear coil pack mount for 540 engines
---

Spark plugs and adapters for long reach Angle Valve Lycomings (IO-390/ 580)
---
MSD Plug Wires and Boots
Be sure you push the plug and coil boots all the way down to engage the terminals fully. There should be about a 1/8 inch gap as shown in the photo below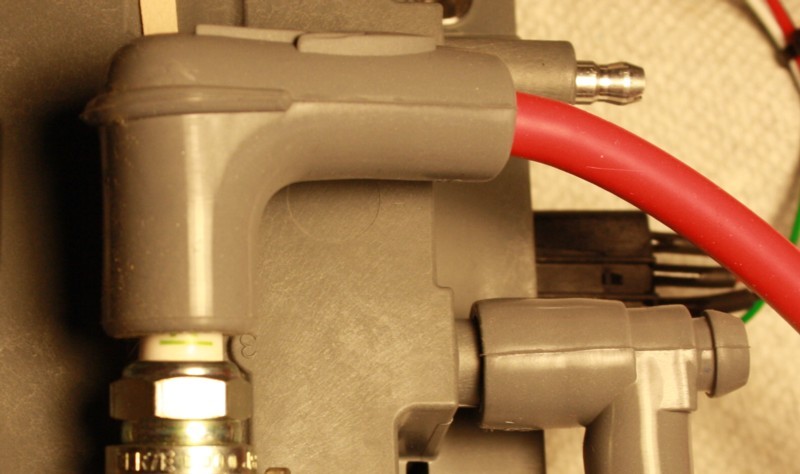 ---
Magneto Parts to Remove on 6 Cylinder Lycoming Engines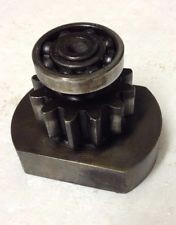 Exploded view of magneto parts on Lycoming 540 engines: 540magparts.pdf
When replacing the mags on 6 cylinder Lycoming engines, be sure to remove the gear/ cup (6), cush drive (2) and pilot bearing (7) as shown above. Be very careful not to drop any of the parts into the sump! The extension housing (4) may be removed or left in place as desired
---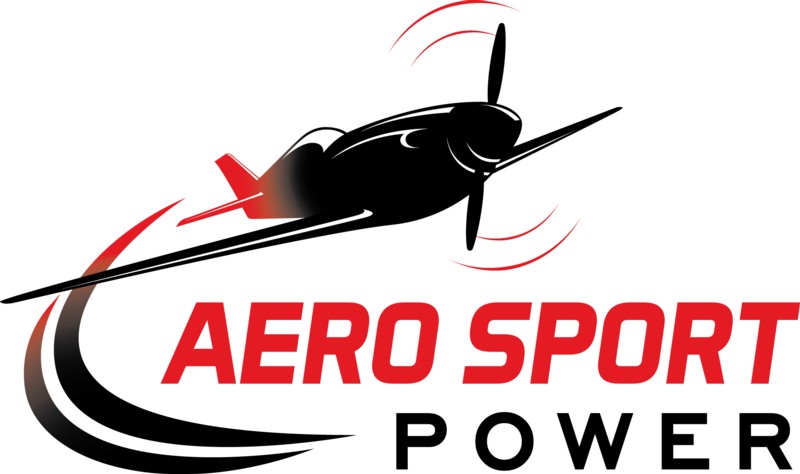 Website: aerosportpower.com
---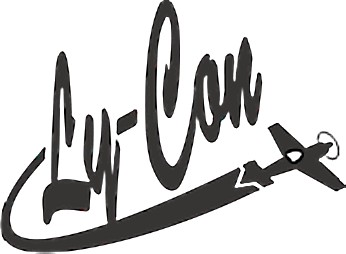 Ly-Con Rebuilding Co.
8231 W. Doe Ave.
Visalia, CA 93291
(559) 651-1070
(559) 651-3212 Fax
Email: john@lycon.com
Website: www.lycon.com Lycoming EFI
---