CPI |
Aircraft |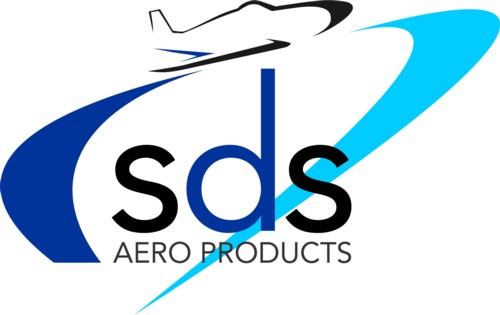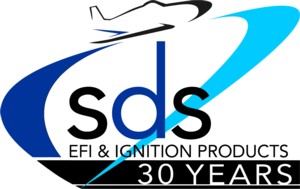 Superior Design= Superior Performance

Last Update: Mar. 20/22
---
***Please note that SDS Aero products are only for use on Experimental/ amateur built aircraft. Not for use on certified aircraft.***
---
SDS CPI-2 Aviation Ignition System
The CPI-2 is the evolution of the original CPI aircraft electronic ignition system. CPI-2 builds to a large degree on customer feedback. People wanted a smaller panel footprint, over voltage protection, integrated LOP function, larger display, aviation standard keypad color, LCD dimming, aural warning output, automatic backup battery switchover with integrated battery solution and the ability to data log. These features along with others, makes CPI-2 the most capable Experimental aviation ignition system on the market.

CPI-2 kit for Lycoming 4 cylinder engine. No wiring harnesses shown but these are included.

CPI-2 kit for Lycoming 6 cylinder engine.
---
Advanced Features
CPI-2 gives you complete, user programmable timing control with rpm (100 rpm increments on direct drive engines) as well as manifold pressure (boost retard and vacuum advance)
Logical, 1 degree programming increments for all parameters
Small size of panel programmer- 2.8 X 2.8 X 1.2 inches deep
Integral MAP sensor
Rev limiting
Backlit LCD has gauge mode to display rpm, manifold pressure and actual ignition timing
12V tach output
Programmable dwell time and cranking retard values
Single CPI-2 module can drive two coil packs for twin plug, 4 cylinder engines (Continental, Lycoming, Jabiru 2200, Rotax 912/914 etc.)
Based on proven SDS EM-5 and CPI software over 20 years experience and thousands of systems in service worldwide
Low current draw/ long spark duration. 4 cylinder coil pack and controller draw about 1.2 amps at 2500 rpm.
CPI-2 has a button to alter advance with mixture strength for best LOP cruise economy or swiching between mogas and 100LL.
Magnet alignment screen for fast crank sensor setup, error warning for missed magnets/ alignment issues
Coil test mode
Runup test for twin plug aviation installations
Simple wiring hookup, wiring harness included made from Mil Spec Tefzel wire.
Hall Effect triggered. Flying magnets (supplied) can be mounted to crank pulley or flywheel
Magnets are crankshaft mounted so timing is precise, no worries about magneto gears, drives, bearings, oil seals wearing or failing as on some other EIs
Never any "Lost Timing" scenarios as with other EI brands
No chance of engine kickback and broken starters when cranking as with some other EI brands
No electronics mounted inside hot engine parts like many other aircraft EI systems
No cooling blast tubes required like some other aircraft EI systems
No periodic inspections on mag gears, cotter pins, bearings, shafts, seals, PCBs like P-mag. Just check spark plugs during annual
All components firewall forward are waterproof unlike some other aircraft EIs
Our circuit boards are conformal coated in key areas to resist humidity, condensation and oxidation unlike some EIs which have bare boards
Coil packs are engine mountable
Bolt on kits for Experimental Lycoming 4 and 6 cylinder, Continental O-200, IO-550, Jabiru 2200/ 3300, Rotax 912/914 engines
Variety of coil pack mounts available for Lycoming engines- (top case, mag hole and firewall)
Backup battery option with automatic switchover and charging circuit
Over voltage protection
Ability to data log to a Windows device
Aural warning output
Automatic timing advance protection with MAP when LOP is engaged
Power saving options when operating on backup power
Adjustable display dimming and contrast
Status and warning LEDs plus screen messages tell you how the system is operating
---
Racetech/SDS has been selling EIs to the aviation market since 1997. We've built our reputation and business on reliable, affordable products and the best customer and tech support in the industry. You'll find us friendly, helpful and timely in our responses before and after the sale.
---
Note the CPI-2 should only be used with resistor type spark plugs and good quality, EMI/ RFI suppression type plug wires. Never use non-resistor plugs or solid core wires. We can supply quality MSD plug wire, boots and terminals to fit most engines.
---
Easy Programming and The Lean of Peak Switch Advantage
SDS introduced LOP timing advance to the Experimental EI market in 2015. While other aviation EIs give you a canned timing curve which is often secret and hard to adjust, usually requiring extra cost options to observe and change, SDS CPI makes basic timing adjustments quick and easy to do and our LOP switch optimizes ignition advance when running LOP. This feature extracts all possible energy from the fuel, picking up a few knots which are lost when running leaner mixtures.

Simple ignition curve programming in logical 100 rpm and 1 degree increments

Programmable LOP advance amount
The figure below illustrates how combustion flame speed changes with air/ fuel ratio.

Notice how much flame speed slows down with lean mixture here. The SDS LOP switch advances timing when you are running LOP to achieve peak cylinder pressure at the optimal point for best torque.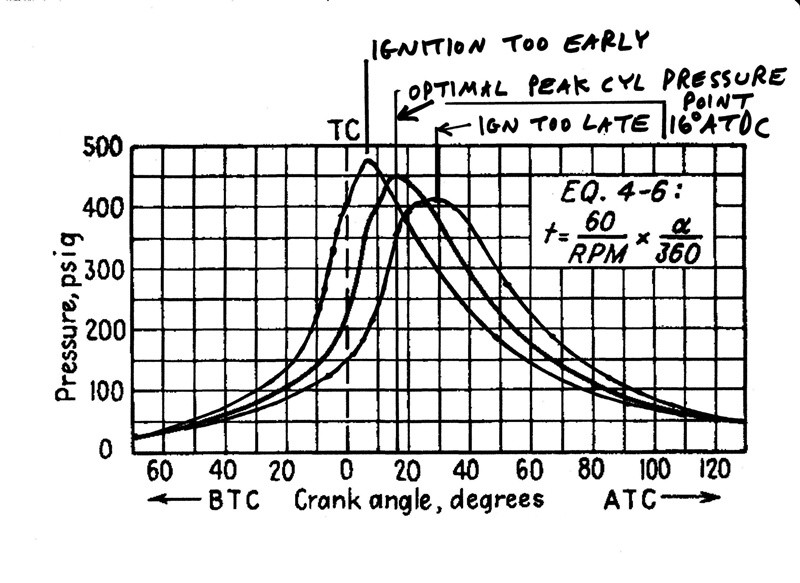 Notice how advanced or retarded timing affects the pressure vs. crankpin position curve. Unlike magnetos with fixed timing, CPI can deliver optimal ignition timing under all mixture, rpm and load conditions. EIs which cannot adjust timing when running LOP, lose efficiency compared with CPI
---

Available in both single and dual controller configurations
---

Optional backup battery detail. Tray kit is $140US not including battery. Order Powersonic battery PS-1227 from Amazon or Ebay.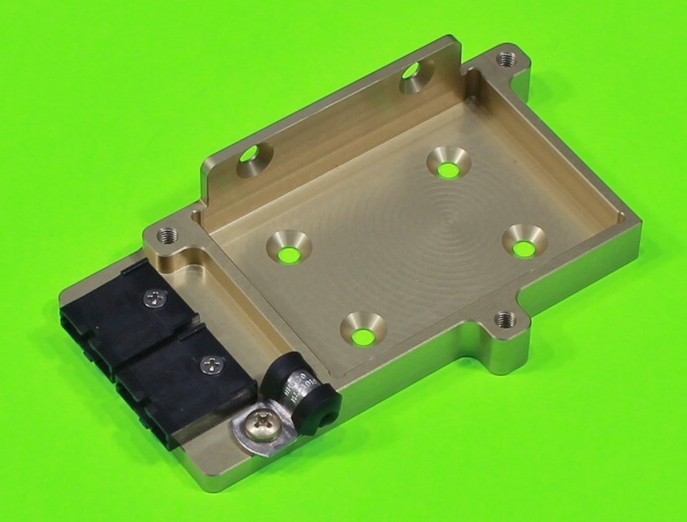 Optional mounting tray detail
Battery and tray footprint is 5.25 long, 2.75 wide and 4.75" high
Please note, this battery will run a dual system for about 20 minutes at 2500 rpm in the event that the main alternator and main battery go down. If you need more power duration for your typical missions, we suggest you install a larger battery than this one and/or a second backup alternator.
---

Panel mount programmer showing Gauge Mode. Size is 2.8 X 2.8 X 1.2 deep. Serial cables exit the back.

Displays main and backup battery voltage and shows which source is providing power.

Audio control window

On backup battery, coil B on

CPI-2 can advance timing when only running on one coil

Coil charge time is adjustable
---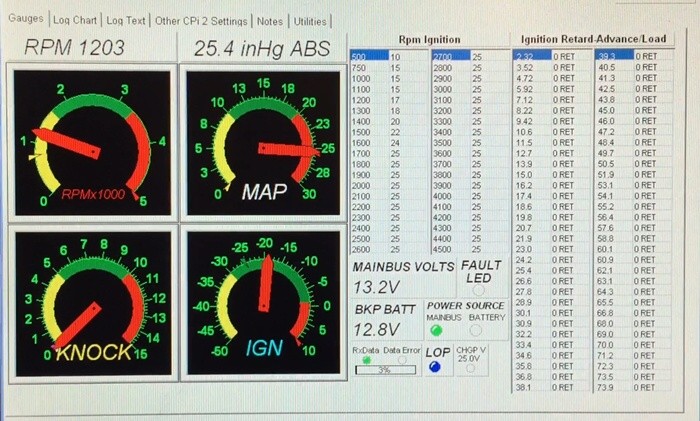 CPI-2 can log to a Windows device
---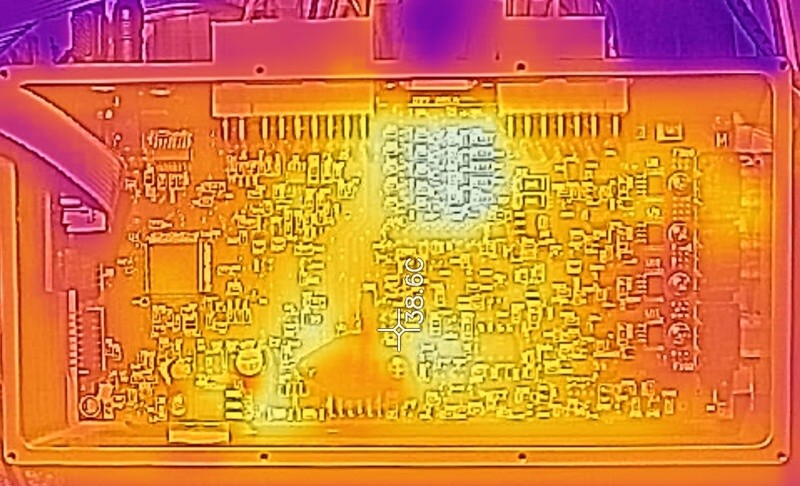 Thermal imaging test of the PCB during development and testing phase
---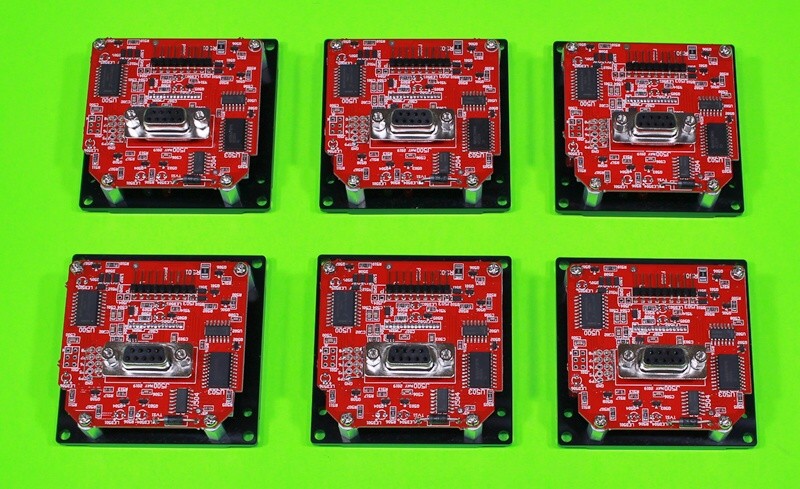 CPI-2 programmers under construction
---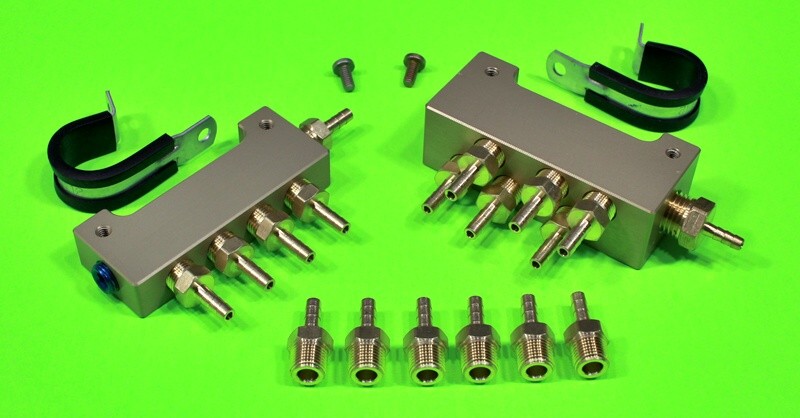 Optional vacuum block kit gives smoothest possible vacuum signal to the controller by averaging and damping pressure pulses. 1/8NPT fittings screw into your primer or injector ports. Block mounts with Adel clamps to 3/4" engine mount tubes. 4 cyl. block kit (left) $50US. 6 cyl. block kit (right) $75US
---
Videos

CPI-2 Temperature testing CPI-2 programmer: https://youtu.be/1hzjaygmFJc
CPI-2 Hardware and basic features: https://www.youtube.com/watch?v=xq8jIAEU27o&t=32s
CPI-2 running on our test Continental O-200 engine: https://www.youtube.com/watch?v=ykeNFBLUYEg&feature=youtu.be
---
Please note: our magnet mounting system for Lycoming engines is not compatible with the Sky Dynamics lightweight flywheels, new Lycoming flywheels lacking the 12 tooling holes around the periphery or factory dual pulley groove flywheels. We do have a solution for Airflow Systems aftermarket flywheels for driving a/c compressors.
---
Documentation
CPI2 programmer panel drawing updated Mar. 15/18
CPI2 installation manual updated April 21/20
CPI2 hardware installation manual updated Mar. 20/22
CPI2 pinout list updated Nov. 7/19
Lycoming 4 cylinder magnet mounting Revised Oct. 23/19
Lycoming 6 cylinder magnet mounting Revised Oct. 23/19
---


Switch/ breaker layout for CPI-2
---
Coil and controller current draw chart (One coil pack and one controller. Double for dual systems)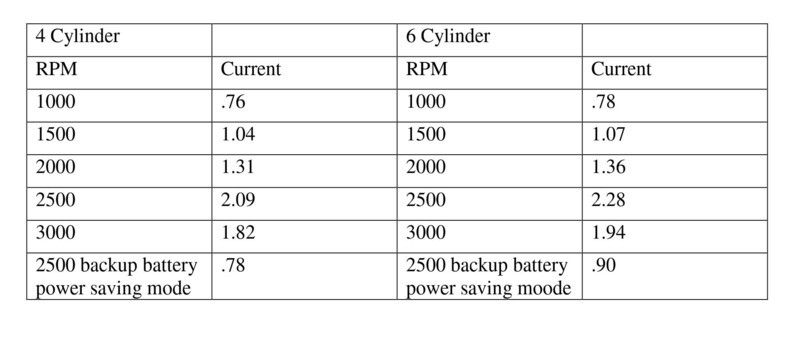 ---
Kit Pricing (Lycoming)
Single controller 4 cyl. $1705US (fires one set of plugs)
Dual controller 4 cyl. $2706US (fires two sets of plugs)
Single controller 6 cyl. $2018US (fires one set of plugs)
Dual controller 6 cyl. $3254US (fires two sets of plugs)
Add $60 for 4 cylinder engines and $90 for 6 cylinder engines using long reach plugs
Our backup battery tray and wiring will be a $140 option on all systems. Battery is not included. Order a Powersonic PS-1227 from Ebay or Amazon.
Optional vacuum block kit prices: $50US for 4 cylinder engines, $75 for 6 cylinder engines.
A single controller can also fire both sets of plugs if desired. Add $411 to the single controller price for 4 cylinder engines and $574 for 6 cylinder systems.
---
Information We Need When Placing an Order
Engine type- size and whether narrow or wide deck
Airframe
Front case bolt spacing (Lycoming) Either 3.25 or 3.50 inches
Coil mounts desired- mag hole mount, top case, engine mount (RV-10), firewall
Wiring harness lengths
Single or dual ECUs
Desired options (battery tray, vacuum block kit, PC data logging)
Long or short reach spark plugs (Lycoming angle valve engines)

To place your order, it's best to email or phone us to discuss your project as each system is custom made and tailored for each client. We'll get a list of all your details, discuss wiring lengths etc. and then quote you. You then pay by Visa or Mastercard, wire transfer, E-transfer for Candian customers.

Phone 403-671-4015

E-mail:racetech1@telus.net
---
MSD Plug Wires and Boots
Be sure you push the plug and coil boots all the way down to engage the terminals fully. There should be about an 1/8 inch gap as shown in the photo below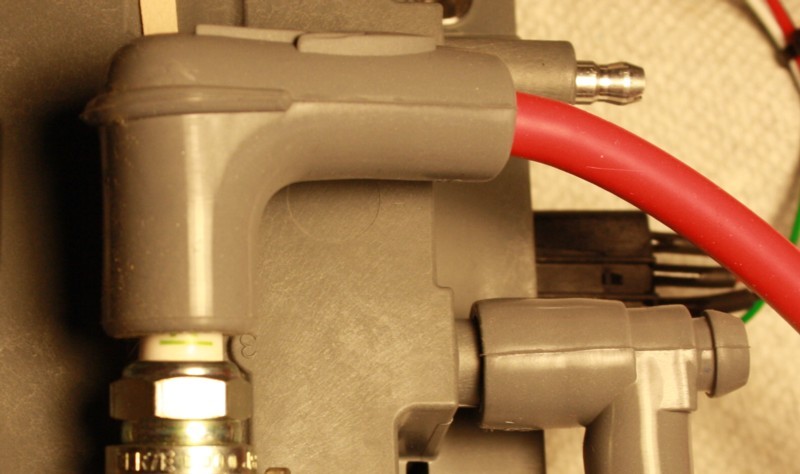 Video for building your MSD plug wire set
MSD Plug Wire Part Numbers
The following bulk PNs fit all coil packs:
34049 8.5mm red Superconductor wire
34615 90 degree terminal (plug and coil)
34555 90 degree coil boot
34515 90 degree plug boot
Recommended MSD plug wire crimping tool PN 35051
Please ohm check your completed wires. They should measure around 50 ohms per foot of length.
---
Magneto Parts to Remove on 6 Cylinder Lycoming Engines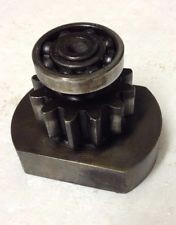 Exploded view of magneto parts on Lycoming 540 engines: 540magparts.pdf
When replacing the mags on 6 cylinder Lycoming engines, be sure to remove the gear/ cup (6), cush drive (2) and pilot bearing (7) as shown above. Be very careful not to drop any of the parts into the sump! The extension housing (4) may be removed or left in place as desired
---
---
Service Bulletins
Sept. 2/19 (revised April 17/20) Setting Magnet Position
We've eliminated the need to set Magnet Position with a timing light on Lycoming engines. For engine using the dual pickup, set Primary ECU Magnet Position to 97 and Backup to 88. For single pickup installations, set it to 92.
June 25/19 Service Bulletin Regarding Possible Hall Sensor Mounting Bolt Interference With Front Case Through-Bolts
Be sure the Hall sensor bolts don't hit the case bolts inside the threaded stainless steel standoffs. If they do, place another washer under the head of the Hall sensor bolts. Additional standard and light washers are provided with the assembly for this purpose and to establish proper sensor to flywheel clearance.
April 26/19 Service Bulletin Regarding 18 to 14mm Spark Plug Adapter Installation
Due to a number of broken brass plug adapters, we've changed the procedure for installing these as follows: 1. Thread the spark plug into the adapter 2. Torque the assembly into the cylinder head using the PLUG hex to 19 ft./lbs. 3. Torque the ADAPTER further to 25 ft./lbs. Use only a thin stripe of anti-seize compound on the plug and adapter. Do not coat the threads. Although we've done multiple yield tests on the adapters torqued into a fixture and they fail at 32-35 ft./lbs., a number of people were snapping them at the originally recommended torque of 22 ft./lbs.
---
For other aviation product information, click here: Aircraft
---
---
---
Customer Installations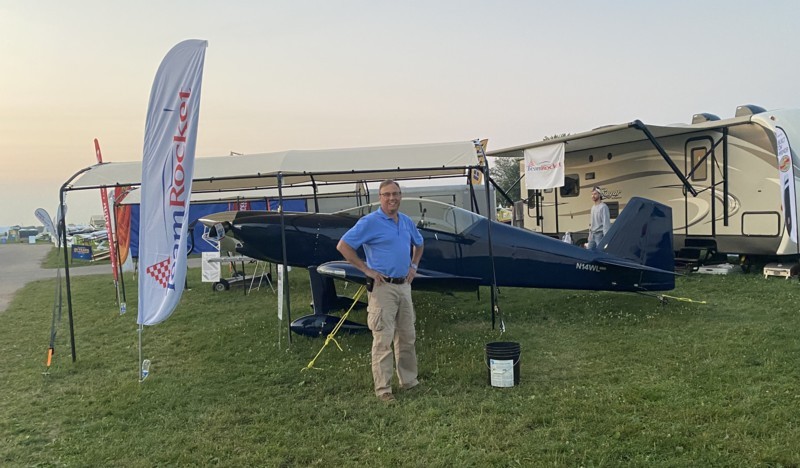 Ray Ward's super clean F4 Raider at Osh '21. CPI-2 equipped
---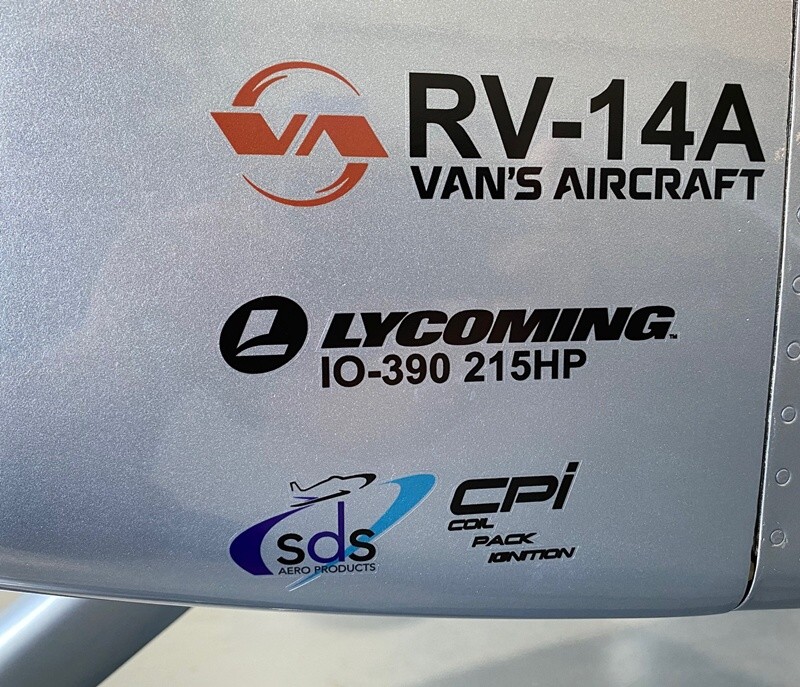 RV-14A in Australia
---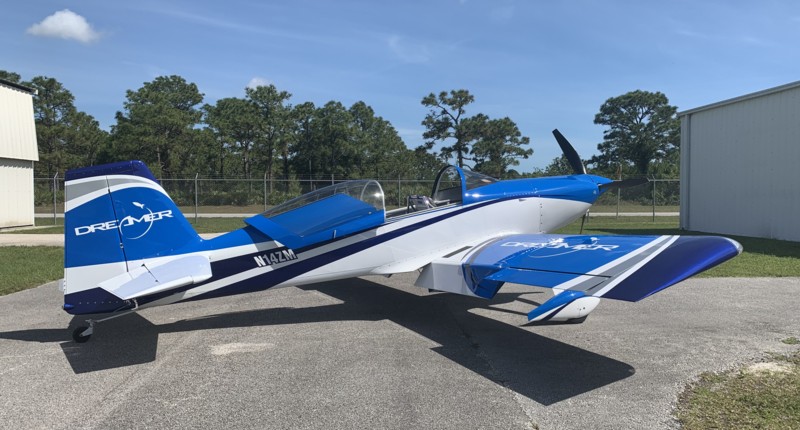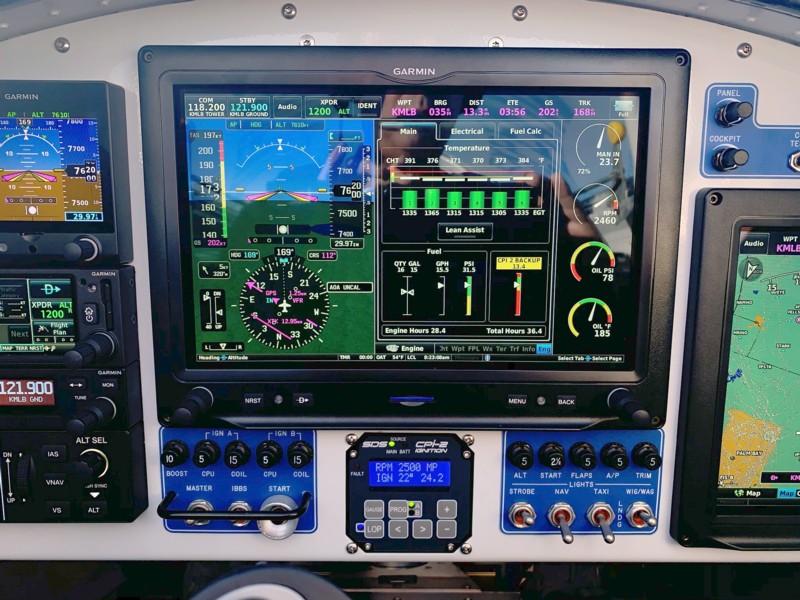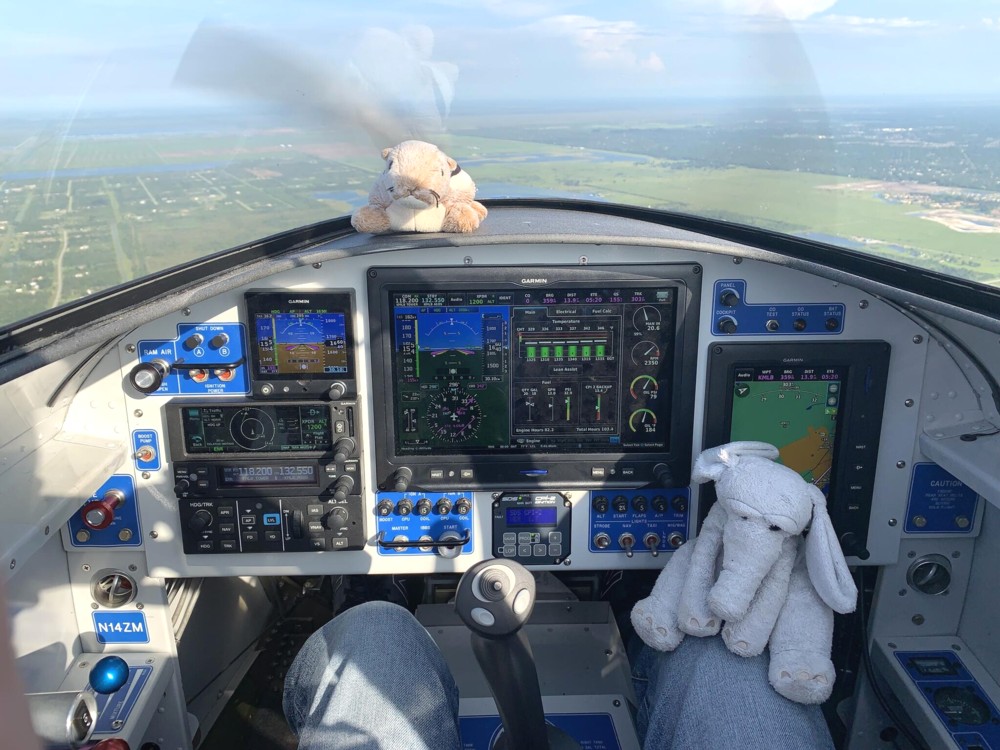 Danny Melnik's beautiful Rocket in Florida
---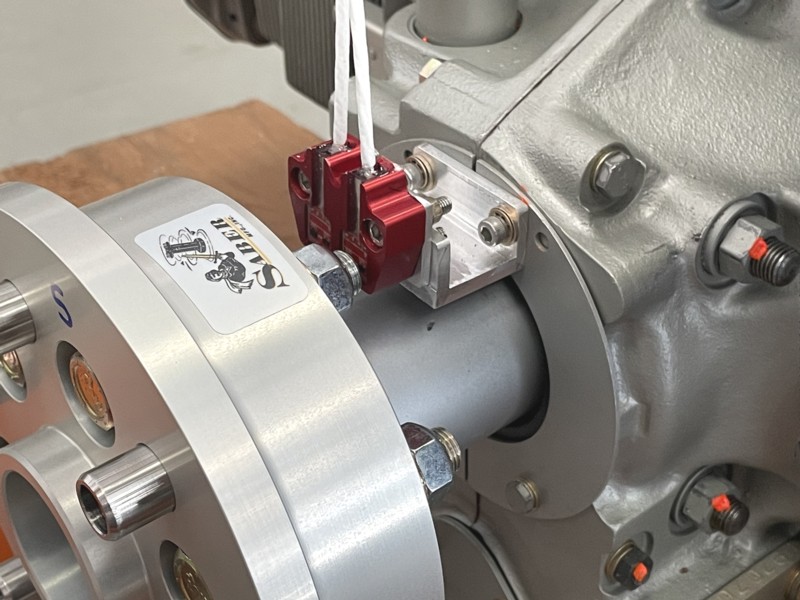 Dual Hall sensor mount detail on Conti O-240 (Dave Magaw)
---
Installation on Rick Conklin's O-320 Dualmag powered RV-9A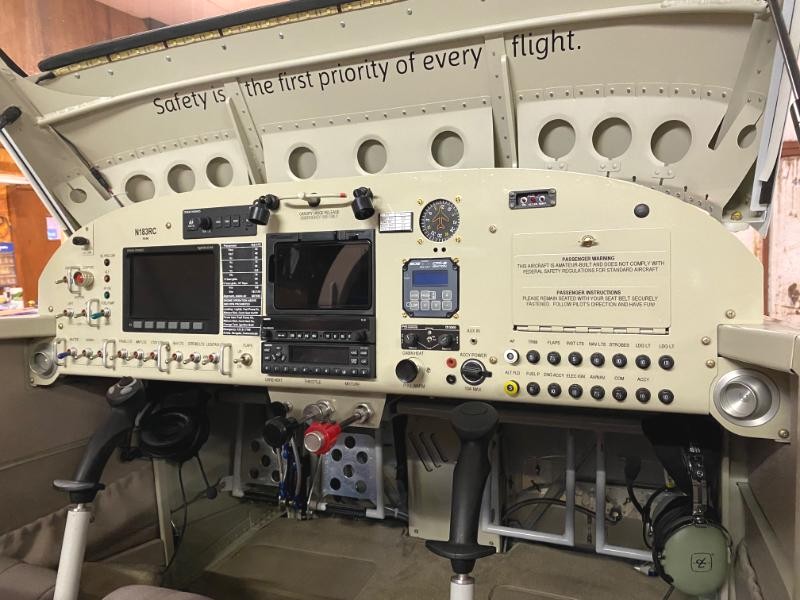 Clean panel install of the CPI-2 programmer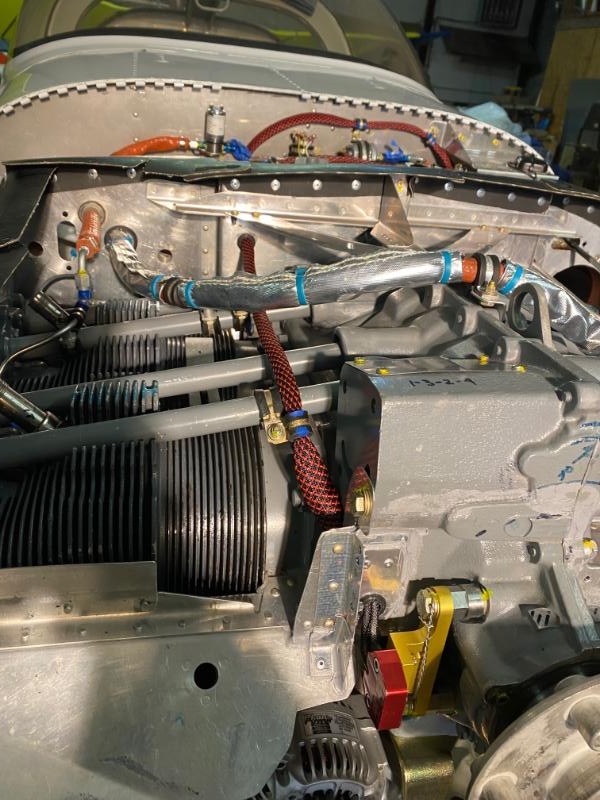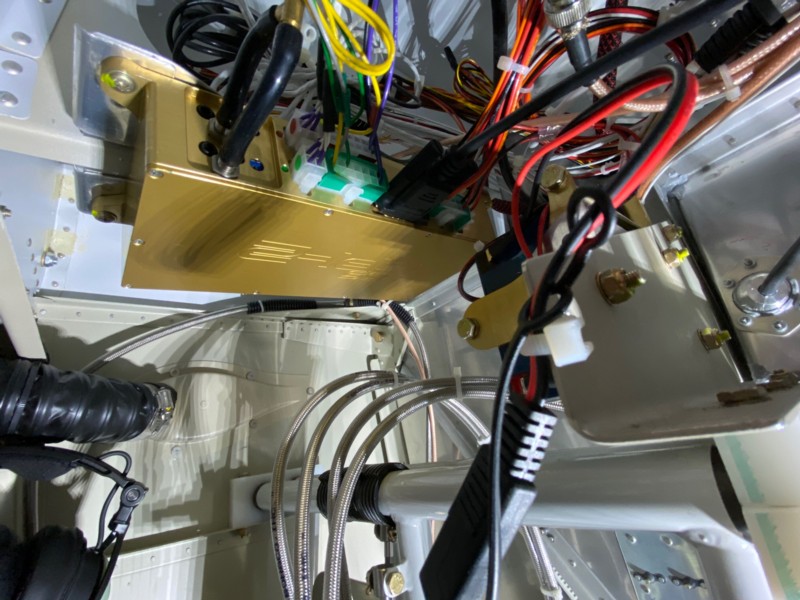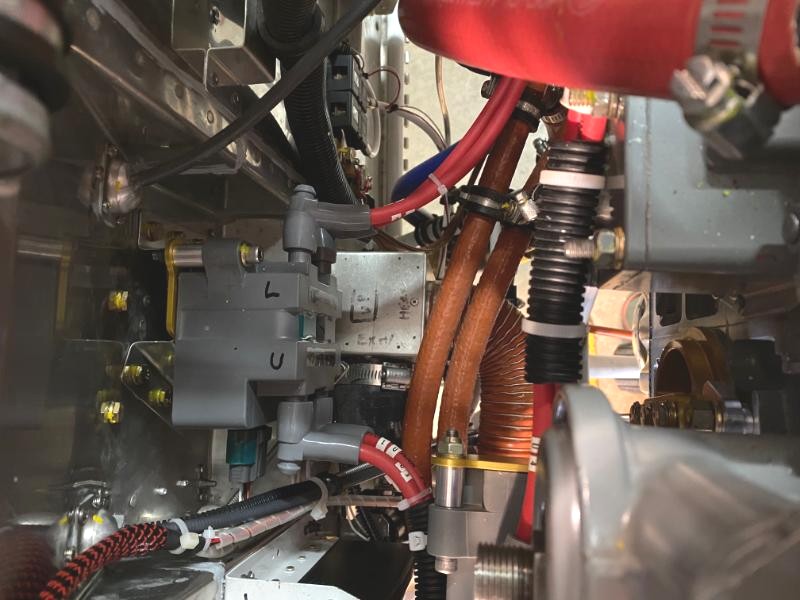 Firewall mounted coil pack
---
Installation on Kevin Taylor's RV-8

Great idea for easy access

Kevin is truing 188 knots here running LOP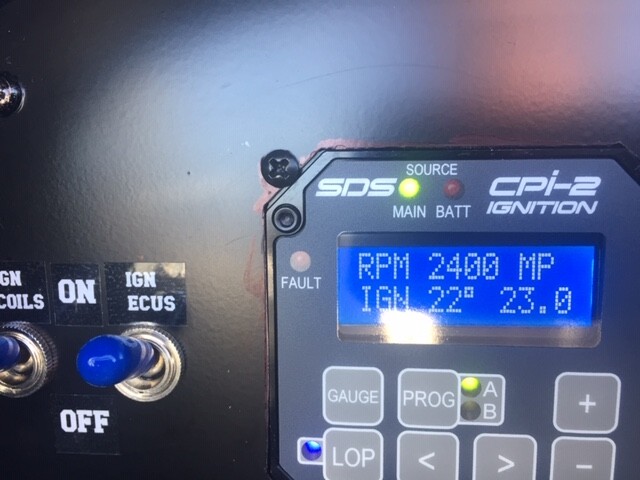 ---
Installation on Mike Kellems' RV-3B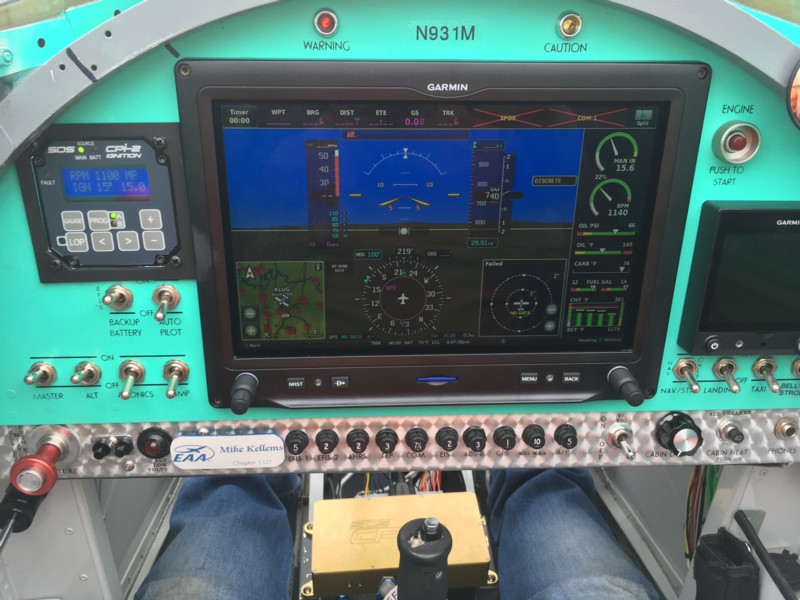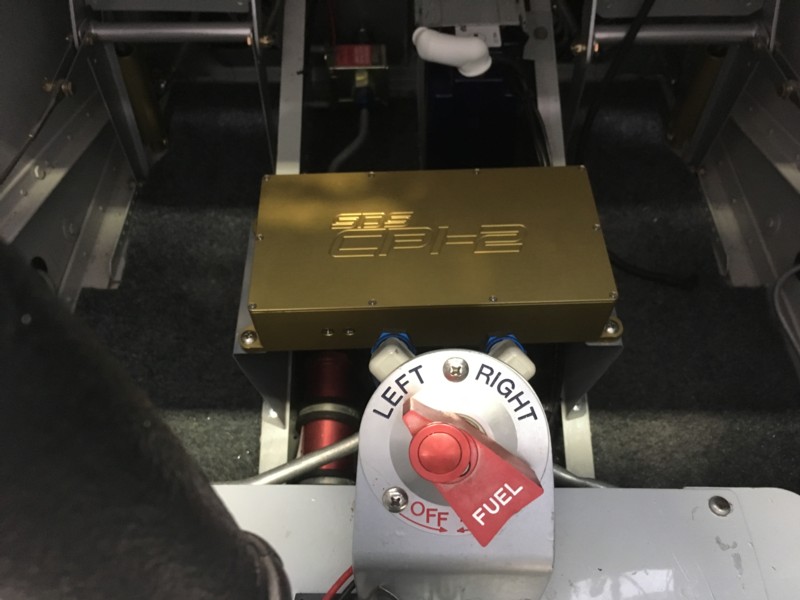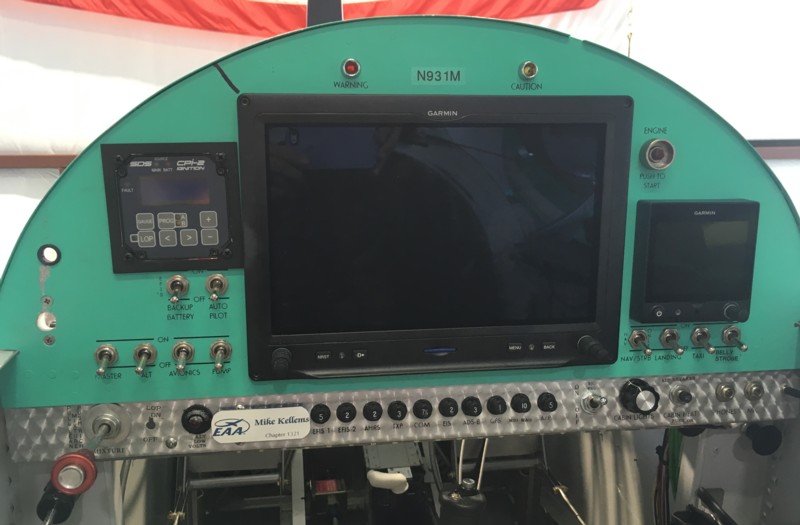 ---
Some photos of Mike Juckes' installation on his Rocket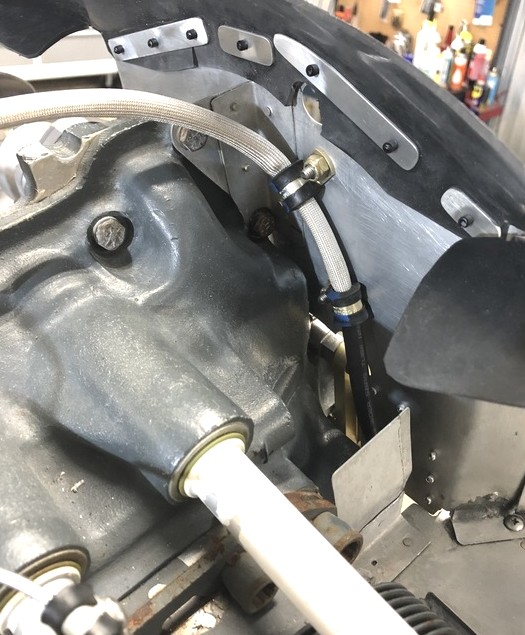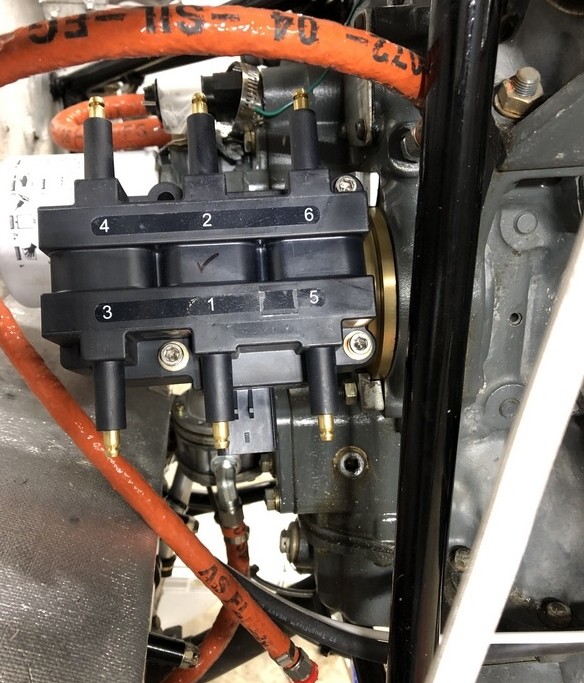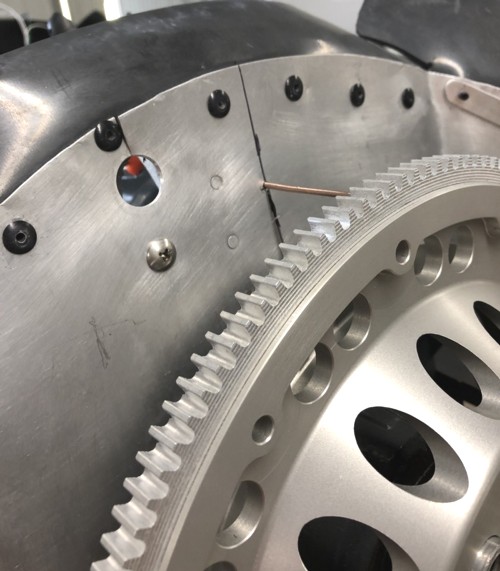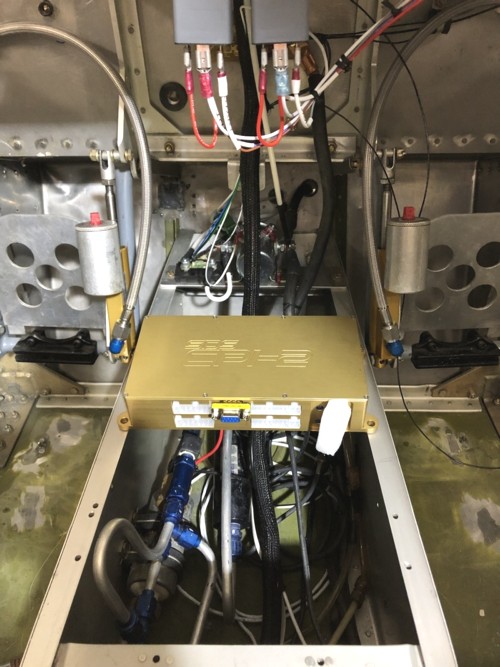 ---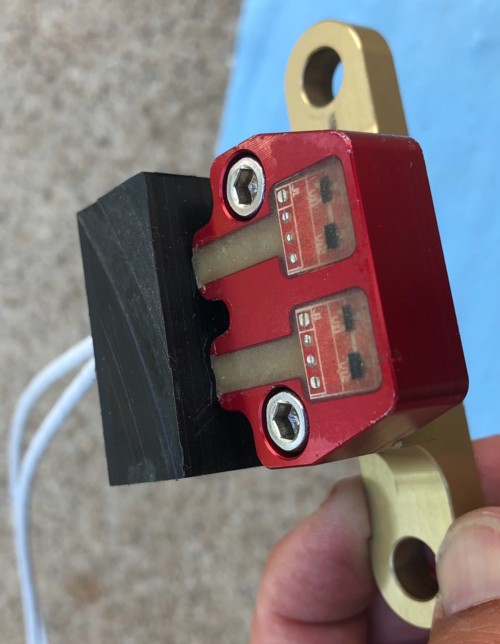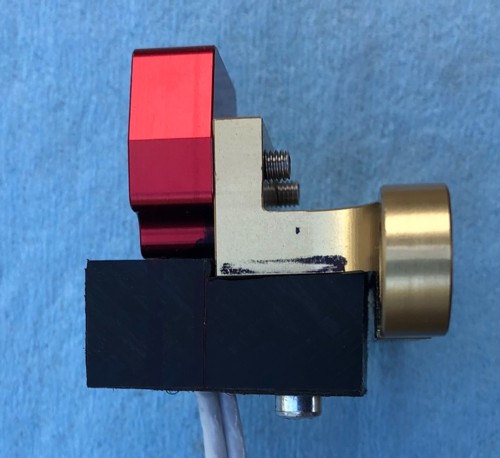 Charlie Rogers Hall sensor cable protection idea uses Delrin block
---
CPI2 Page |
Home Page |
CNC'd Parts |
Product Specifications |
Programming Basics and Installation Manuals |
SDS Advantages |
Price List/Shipping |
Dealer List/Links |
Tech Page/FAQ |
XIC |
Project Page |
Sample fuel maps |
About Racetech | Hardware | CPI | Aircraft |